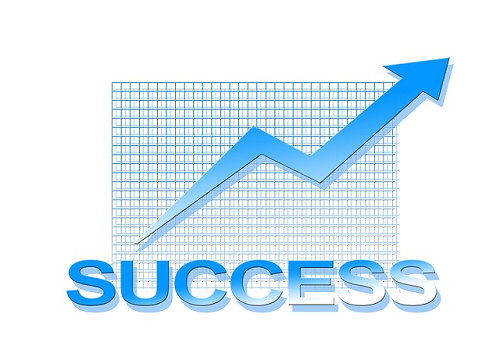 Lead Nurturing Tips to Increase Sales and Conversions
Just because you've acquired the contact information of a prospective customer or lead doesn't necessarily mean they are ready to purchase your product or service. Prospects often need "nurturing" to ease them through the selling process. And by nurturing your leads, you'll reap the benefits of more sales and increased customer satisfaction.
Send an Introductory Email
The first step toward lead nurturing is to send prospects an introductory email in which you introduce yourself. Some business owners make the mistake of immediately sending prospects commercial emails and advertisements, hoping they'll make a purchase. In reality, though, this tactic often backfires by discouraging prospects from making a purchase. Nurturing your leads with an introductory email will allow you to establish greater trust and confidence, which will almost certainly have a positive impact in the long run. The introductory email doesn't have to be long, as a single paragraph will usually suffice.
Personalize Emails
Whether it's an introductory email or commercial marketing email, you should customize it according to the recipient. According to a study conducted by Experian, personalized emails yield six times higher transaction rates than non-personalized emails.
So, how exactly do you personalize your emails? Basically, you want to include information that's relevant to the recipient, such as his or her name, past order history, geographic location, etc. Assuming you use the customer relationship management (CRM) software Infusionsoft, you can automatically include these elements in your emails.
Offer Promotions and Special Deals
Try offering special promotions and deals to your prospects. Whether it's a 10% off or free shipping, offers such as these will go a long way in converting prospects into paying customers. You can even make these offers time-sensitive, encouraging prospects to add now rather than later. If you're going to make a time-sensitive offer, however, you should follow through on it by closing the offer on the specified end date.
Don't be Pushy
There's no faster way to send leads heading in the opposite direction than by flooding their inbox with an excessive number of marketing emails. As a business owner, you must balance a fine line between promoting your product/service and giving prospects space. A good rule of thumb is to send no more than two marketing emails per week, observing recipients to see how they respond. If a significant number are unsubscribing, then perhaps you should cut back even further. If your system allows it, let customers choose how often to hear from you — sometimes they don't mind receiving three or four emails per month, but don't want to see several every week.
These are just a few tips to help nurture your leads through the buying process. Above all else, though, make yourself readily available to answer any questions or concerns that prospective customers may have.
Have any other lead nurturing tips that you would like to share with our readers? Let us know in the comments section below!
Summary
Article Name
Lead Nurturing Tips to Increase Sales and Conversions
Description
Many business owners make the mistake of immediately peppering new leads with promotional emails. Here's why that's a bad idea.
Author