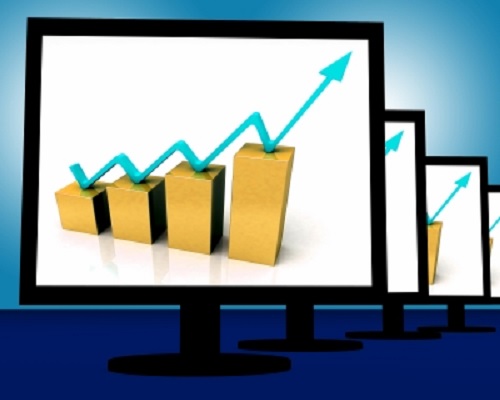 Sales Automation Tips and Tricks
Is your business' sales process automated? If not, you could be wasting time, money and resources. Unfortunately, many small business owners and entrepreneurs run their daily operations by hand, manually fulfilling orders that come through. While this may seem harmless enough, it can restrict your ability to grow, which should be a primary objective for all businesses. So, how can you automate your business's sales?
Personalized Emails
Don't underestimate the importance of creating personalized emails for your target audience. When a user adds a product to their shopping cart but abandons before checking out, you should follow up with a personalized email, encouraging the user to buy the product. Opting for general, nondescript emails will have little-to-no effect on a user's purchasing decision, but including personalized elements like the user's name, state/zip code, product, etc. will increase your chances of turning him or her into a paying customer.
Identify Your Target Market
You can't expect to automate your business's sales process without knowing who exactly your target audience is. You may have a general understanding of the types of people who typically buy your products or services, but you need real demographic data to better market to these individuals. With this data in hand, you can funnel visitors through the sales process in a more effortless manner. Thankfully, there's plenty of software designed to capture this type of information, so be sure to implement it on your website.
Automate Invoicing
Still crafting and sending invoices by hand? This is something that can and should be completely automated, saving you time and energy. When a customer purchases a product or service, you should have an invoice automatically sent to them, confirming information such as the product they ordered, price, and shipping date. You can even go one step further by including personalized elements into your invoices. The greater the personalization, the better.
Allow For Growth
When choosing a platform on which to build your e-commerce website, make sure it supports enough unique products (SKUs) so your business can grow. Many platforms have a small, limited number of SKUs, which can severely hurt your efforts in the long run. Even if you currently have fewer products than this amount, there may be a time when you need additional SKUs. The bottom line is that you want to make sure your website's platform can support your business both now and in the future.
Use CRM Software
Of course, all of this (and more) can be accomplished through the use of customer relationship management (CRM) software such as Infusionsoft. CRM software is designed to funnel visitors through the sales process, automating all of the tasks so you can focus on other aspects of running your business. Using Infusionsoft, you can monitor users' activity, categorize contacts with tags, set up invoices, create automated personalized emails and more.
Have any other sales automation tips that you would like to share with our readers? Let us know in the comments section below!
Summary
Article Name
Sales Automation Tips and Tricks
Description
If you're still processing orders and invoices manually, you may be limiting your business' growth opportunities. A CRM such as Infusionsoft can help automate many of these processes, enabling you to focus attention on other aspects of your business.
Author