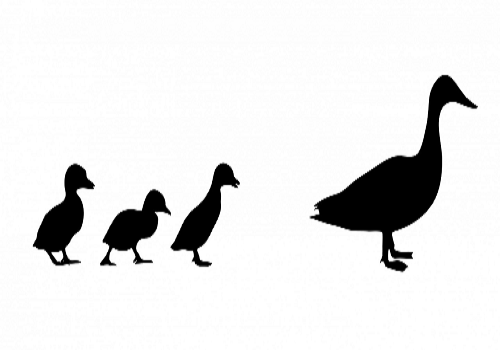 How to Attract New Followers to Your Facebook Page
Receiving more than 1.3 billion unique visits each month, Facebook is the world's leading social media network. If you are a small business owner, you should use this to your advantage by creating a Page for your brand. Doing so will allow you to generate a following, at which point you can use your Page to promote new products or services. But how exactly do you attract new followers to a Facebook Page?
Mention Your Facebook Page in Your Newsletter
If you use Infusionsoft or any other CRM platform for email marketing purposes, try mentioning your Facebook Page in an upcoming newsletter, encouraging users to follow it. Depending on the size of your subscriber base, this can drive tons of new followers and "likes" to your Page. Just add a short sentence or two at the bottom of your email, saying something along the lines of "Be sure to follow us on Facebook by liking our Page here!" — and then add the link to your Facebook Page.
Facebook Ads
Another effective way to drive new followers to your Facebook Page is to use the social media network's self-serving ad platform, Facebook Ads. Once you've created a high-quality post that you believe is relevant to your target audience, click the "Boost Post" button at the bottom corner. Next, you can specify the demographic that you would like to target, set a maximum budget for your advertising campaign, and choose the dates on which you would like the ad to run. Facebook will then promote your post by displaying it in user feeds, as well as the right-hand sidebar.
Run a Contest
Ever come across a Facebook Page that's holding a contest or sweepstakes? Sure you have! This is an all-too-common tactic used by small businesses and marketers to attract new followers. For instance, you can offer to give away a free t-shirt at the end of the month to a random person who likes your Page. A t-shirt may only cost you $10 to produce/order, but it can attract hundreds or even thousands of new followers to your Page, making it well worth the investment. A gift card to your business is another simple and attractive offering.
If you plan on running a contest on your Facebook Page, you'll need to follow the social media network's rules. Facebook has been banned incentivized liking, meaning you can't offer users something of value in exchange for them liking your Page. You can, however, hold a sweepstakes or contest. Check out Facebook's page on contests at https://www.facebook.com/help/513248435437336 for more information on what's allowed and what's not.
Commenting
Are you commenting on other Facebook Pages? If not, you should be. Commenting on other Pages will create greater visibility for your own Page. Each time you leave a comment, you also leave your Page Name as well as link to your Page (note: you need to comment as your Page and not your Profile). Some users may visit your Page to learn more about your respective business and what it does.
Have any other Facebook marketing tips that you would like to share with our readers? Let us know in the comments section below!
Summary
Article Name
How to Attract New Followers to Your Facebook Page
Description
Facebook is the most widely used social media platform in the US. Follow these tips on how to use Facebook to attract customers and increase revenue for your business.
Author