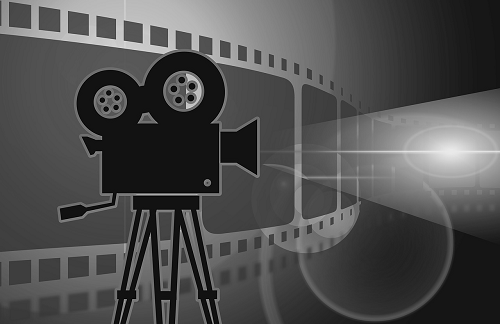 The Power of Video Marketing
Still haven't jumped on the video marketing bandwagon? If a picture is worth a thousand words, then video is worth a million words. It allows business owners to convey their products, services or brand message in a more engaging format, which often results in more sales. To learn more about the power of video marketing and why it's so effective, keep reading.
Easily Accessible
Thanks to the advent of broadband Internet speeds and improved computer hardware, users can now enjoy fluid, streaming video without interruption. In the past, it was nearly impossible for users to enjoy online video, simply because it consumed too much bandwidth to stream in high-definition format. But the times have changed, and video is now easily accessible to billions of Internet users from around the world. The folks at MarketingWeek even found that 70% of the top 100 search listings in Google during 2012 were video.
Mobile-Friendly
You might be surprised to learn that nearly half of all mobile Internet traffic consists of video. Why are so many smartphone users watching video on their handsets? Again, this trend is largely attributed to faster connection speeds, such as 4G LTE, as well as improved hardware. The combination of these two elements offers an ideal environment for watching video on a mobile device. So if you're hoping to attract mobile users to your website, try using video.
Videos are Easy to Produce
Some business owners avoid video marketing, assuming it's too difficult and/or expensive to produce high-quality videos. While there are plenty of video production companies that charge a fortune for their services, the truth is that you can produce your own videos at little-to-no cost. As long as you have a webcam attached to your computer, you can produce effective marketing videos simply by talking into the camera. Alternatively, videos can be produced using Microsoft PowerPoint, or with screen capture software like CamStudio. These are all simple ways to produce engaging videos for your respective brand.
YouTube Continues to Grow Larger
Did you know that YouTube is currently ranked as the world's second most popular search engine? According to Google, the number of hours spent viewing YouTube videos is up 50% year over year. YouTube receives an estimated one billion monthly users, generating billions of page views. Of course, YouTube is just one of the many platforms on which businesses can upload and share their videos. If you want to leverage the full power of video marketing, you should publish your videos to other platforms as well, such as Vimeo and Vine.
Improve Your Email Campaigns
Last but not least, video can enhance your email campaigns for a higher return on investment. An infographic published at MarketingTechBlog found that video improved email open rates by 5.6% and click-through rates (CTR) by 96%. Furthermore, when video was added to the landing page of a marketing email, it improved conversion rates by 80%.
What are your thoughts on video marketing? Let us know in the comments section below!
Summary
Article Name
The Power of Video Marketing
Description
You might be surprised to hear how powerful video marketing is. Using videos in your marketing is more affordable and easier than you might and here's why.
Author