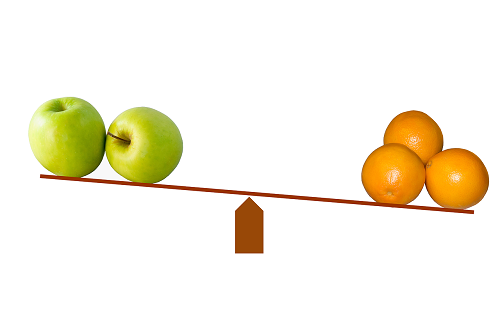 Infusionsoft vs Mailchimp: Which Should I Choose?
This is a question that many small business owners and entrepreneurs ask. Both Infusionsoft and Mailchimp are powerful tools that can be used to boost sales and grow your business. However, there are some key differences between the two that shouldn't be overlooked. To learn more about Infusionsoft and Mailchimp, and which one is right for you, keep reading.
Apples and Oranges
Let me first start off by saying that you really can't compare Infusionsoft to Mailchimp. Infusionsoft is a full-fledged customer relationship management (CRM) software, whereas Mailchimp is merely an email and follow-up service. If you are searching for a simple email service solution that allows you to send basic marketing emails to your contacts, Mailchimp might be the right solution. But if you are searching for a more powerful, versatile platform that can perform everything within a single convenient portal, you should consider switching to Infusionsoft.
Of course, Mailchimp is an attractive choice for business owners who are just getting started in online marketing, as it has a low cost of entry. In fact, Mailchimp is completely free to use if you have 2,000 or fewer contacts and send 12,000 or fewer emails per month.
Tagging Contact
If you are serious about your online marketing efforts, however, you should stick with Infusionsoft. For starters, it allows business owners to categorize their contacts into narrow, targeted groups using a tagging system. If you acquired a list of users' email addresses via your website's newsletter form, you may wish to tag them as "newsletters." This will allow you to follow-up with more relevant and meaningful emails — a feature that's not included in Mailchimp.
Form Builder
Both Infusionsoft and Mailchimp have a drag-and-drop form builder. This helpful tool allows small business owners to create email signup forms for their websites. Once created, you simply cut and paste the code into your website and voila, it will now have an email signup form.
Sequenced Marketing
Another feature that sets Infusionsoft above the rest is its focus on sequenced marketing. Using the software, you can set up custom sequences through which customers must travel to complete a goal. Why is this important? Well, sequences marketing allows you to specify multiple goals as well as triggers to achieve those goals. If a user adds a product to his or her online shopping cart from your website but abandons the order before checking out, you can set up a sequence to follow up to that user with a special offer. A time-sensitive 10-20% offer, for instance, may be just enough to entice the user to purchase the product.
As you cans see, both Infusionsoft and Mailchimp are powerful tools for small business owners. However, Mailchimp is more of a linear, email-focused marketing tool, whereas Infusionsoft performs email marketing, customer relationship management, sales automation and more.
Do you prefer Infusionsoft or Mailchimp? Let us know in the comments section below!
Summary
Article Name
Infusionsoft vs Mailchimp: Which Should I Choose?
Description
Both Infusionsoft and MailChimp make email marketing much easier but that's about where their similarities end. Infusionsoft offers much more functionality and may be a better fit depending on your business needs.
Author