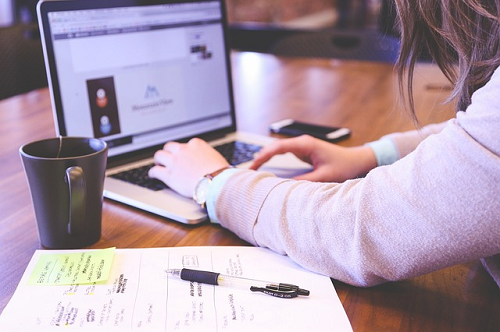 How to Manage Your Brand's Reputation Online
Are you doing enough to manage your brand's reputation online? When a customer is dissatisfied with a product or service, he or she may use the Internet to voice their opinion about the respective company. Therefore, business owners who turn a blind eye to their online reputation could get hit with scathing negative reviews that reflect poorly on their brand image.
You can manage your brand's reputation online by following some simple steps.
Set Up Google Alerts
One of the first steps towards online reputation management is to set up Google Alerts for your brand name. This free-to-use service will notify you any time your brand name is mentioned. Just specify your brand names/words and Google does the rest. The search engine giant will scour recent social media posts, blog posts, forums, messages boards, websites and mores. If it stumbles upon a mention of your brand name, Google will notify you via email. By identifying mentions of your brand name, you'll have an easier time responding to customers in a timely manner.
Create Social Media Accounts
If you haven't done so already, create accounts on all of the major social media networks. This includes Facebook, Twitter, Google+, Pinterest, Instagram, and Flickr. Maintaining a strong presence on social media is paramount to managing your brand's reputation. Disgruntled customers may take to social media to post complaints. As long as you are actively engaged on these sites, however, you can respond to customer questions, comments and complaints, mitigating the damage posed by negative reviews.
Resolve Complaints in a Timely Fashion
No matter how hard you try to prevent it, your brand is bound to receive a negative review at some point in time. Unfortunately, many business owners take the wrong approach to handling negative reviews. They allow their emotions to get the best of them, responding to complaints and negative reviews in an unprofessional manner. Keep things professional by apologizing to the customer and offering to remedy the situation.
If a customer received the wrong product, for instance, perhaps you can offer to send them a prepaid postage stamp for the return, along with the right product, and a 10-20% coupon for their next order. Footing the bill for these "extras" isn't going to cost your business much, but it will go a long ways in turning negative customer experiences into positive ones.
Other Online Reputation Management Tips:
Encourage customers to post online reviews about your business.
Whether a review is positive, negative or neutral, try to get into the habit of responding to all reviews.
Be transparent in your business and its respective activities.
Make your business's contact information readily accessible on its website.
If a review is completely false, contact the site admin to see if they can remove it.
Have any other reputation management tips that you would like to share with our readers? Let us know in the comments section below!
Summary
Article Name
How to Manage Your Brand's Reputation Online
Description
With the popularity of social media and the opportunity for customers to leave reviews, you must monitor your online reputation constantly. Here are some tips.
Author