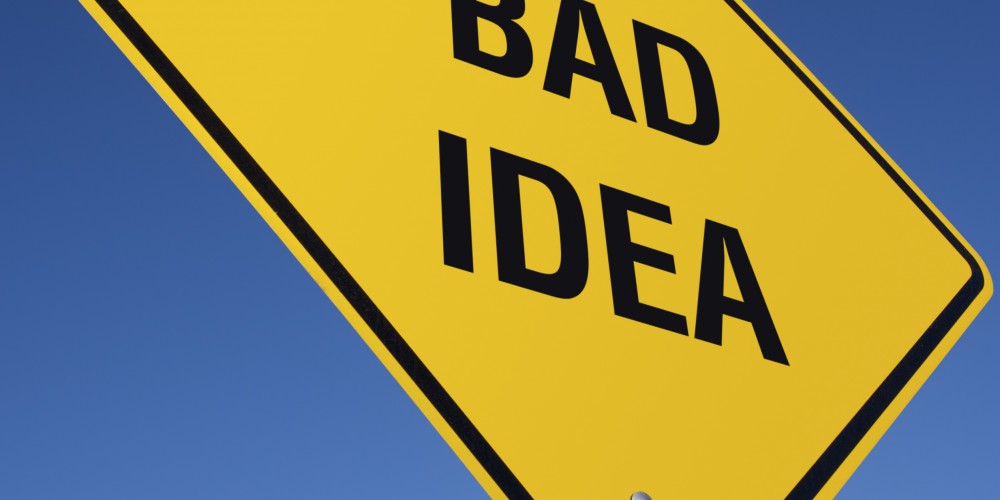 Are These 5 SEO Mistakes Hurting Your Site's Rankings?
The art of search engine optimization can be tricky — overlooking one or two items on your SEO checklist can severely damage your search engine rankings and, consequently, cause you to lose potential visitors. Here are a few of the most common mistakes made and how to avoid them.
Using a Single Anchor Text
Do you use primary target keywords as anchor text as a way of encouraging higher search rankings? When building backlinks to your website, get into the habit of using a variety of different anchor text. Google now places a greater emphasis on anchor text diversity — using just a single anchor text could actually have the opposite effect by lowering your search rankings.
Lack of Analytics Tools
Running a website without any type of analytics tools or software is a serious mistake. If you don't know which keywords users are searching in order to reach your site, and which pages they visit most, you won't be able to optimize your site properly. One of the most useful analytics tools available is the free-to-use Google Analytics, which reveals information about a website, including unique visits, average time spent on site, bounce rate, exit rate, keywords and more.
Targeting Short-Tail Keywords
Do you believe short-tail keywords yield more traffic instead of long-tail keywords? The problem with short-tail keywords is the massive amount of competition. With tens of thousands of websites vying to rank for the same short-tail keyword, it's often difficult for new websites and blogs to obtain a decent ranking. A better SEO solution is to focus your efforts on long-tail keywords, which receive fewer searches but have less competition.
Missing XML Sitemap
Have you created an XML sitemap for your website yet? XML sitemaps are documents that contain a list of every page in your website. While human visitors can usually access them, search engines primarily use them to assist in indexing and ranking. Studies show websites with XML sitemaps have a greater percentage of webpages indexed in the search engines.
Images Not Optimized
Do you upload images to your website without altering the associated descriptive text? Search engines cannot read the content of images, so they rely on other elements such as the image's name, alt text attribute, and caption to determine how to evaluate them. Rename your images to reflect their content. Then give them a similar relevant alt text. Doing so will go a long way in boosting your search engine rankings.
Know any other SEO mistakes that you would like to share with our readers? Let us know in the comments section below!
Summary
Article Name
Are These 5 SEO Mistakes Hurting Your Site's Rankings?
Description
If you're targeting short-tail keywords or making other SEO mistakes, you may be lowering your site's rankings. Read on for more SEO mistakes to avoid.
Author