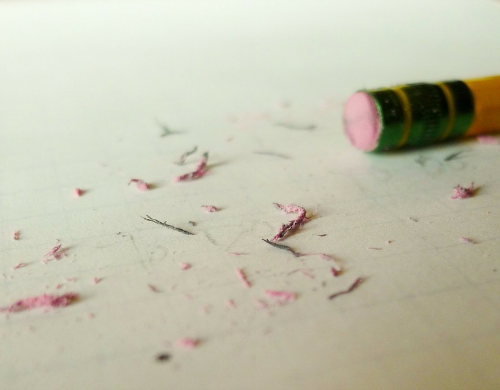 Are You Guilty of Making these SEO Mistakes?
There's no denying the fact that search engines provide one of the best sources of web traffic. Google alone processes more than 100 billion searches each month, attesting to its widespread use and popularity. Webmasters can use this to their advantage by optimizing their websites for higher search rankings. However, you'll want to avoid making the following mistakes with your SEO strategy.
Duplicate Content Duplicate Content
See what I did there? Okay, bad jokes aside, you should should avoid publishing the same content on multiple pages of your site. While Google has said that small amounts of duplicate content won't hurt your search rankings, it can lead to confusion when search engines begin to crawl your site. If the same content is published on two or more pages, how will the search engines know which page to index? To avoid problems such as this and promote greater transparency, publish content on a single page — and if you have to publish it in multiple locations, use the noindex attribute to help guide search engines to a single location.
Buying Links
No matter how tempting an offer sounds, do NOT buy backlinks for your website. In some cases, nothing will happen. But in other cases, your site may get hit with a penalty, sending it tumbling down the search rankings. Google has said that buying links is against its Webmaster Guidelines, as it's a form of rankings manipulation. Unless you're willing to take the risk (hint: you shouldn't), avoid buying links.
Not Conducting Backlink Audits
Even if you avoid paying for links, you should still get into the habit of conducting backlink audits on a regular basis. This involves using a backlink analysis tool to identify all of your site's links, as well as their respective anchor text and webpage on which are they located. Using this information, you can go through and separate the bad links from the good links. Bad links — those that violate Google's Webmaster Guidelines — should be removed either manually or via the disavow tool.
Using Meta Keyword Tags
In the past, meta keyword tags were an effective way to help convey the meaning of your website to search engines. But the game has changed, and now it's widely believed that search engines ignore these tags. And including meta keyword tags on your website will likely have a negative effect by revealing your search marketing strategy to competitors and other users. Anyone can view your site's meta keywords simply by viewing the page source code in their web browser.
Note: meta keywords are not to be confused with meta descriptions! Meta descriptions are the first few lines of text that display under your website address in search results pages and are important to letting readers know right away what your page is about.
Not Including Links in Your Content
Why should you include links in your website's content? There are a few reasons to do so, one of which is to help visitors find meaningful and relevant information. You should link to other pages on your site and occasionally to external links. Contextual links are also beneficial for search optimization, as it shows search engines that your website isn't a one-way street.
Which SEO mistakes are you guilty of making? Let us know in the comments section below!
Summary
Article Name
Are You Guilty of Making these SEO Mistakes?
Description
Avoid these SEO mistakes to ensure your site receives higher search engine rankings. Why? So visitors can find your site!
Author