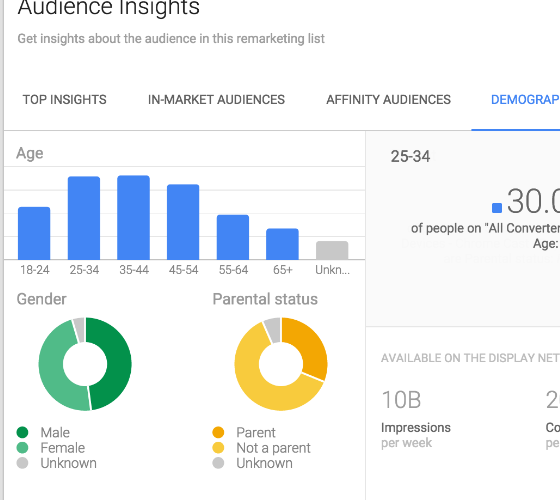 Google Announces New Features for Adwords Display Network
Are you advertising on Google Adwords? If not, you should be. The search engine giant's paid, self-serving ad platform allows small business owners to promote their products and services to millions of users.
While many advertisers focus their Adwords campaigns strictly on the Search Network, Google has recently announced several new features and enhancements for its Display Network.
Google Search vs Display Network: What's the Difference?
Before we reveal the new changes that Google has made to its Display Network, let's first discuss the differences between the Display Network and Search Network. When advertising on Google Adwords, you'll have the option to target either the Search Network or Display Network.
The Search Network refers to a small group of Google-owned and affiliate properties, some of which includes Google Search, Google Maps, YouTube, Google+, and AOL Search.
The Display Network, on the other hand, consists of hundreds of thousands of smaller affiliated sites, many of which participate in the company's Adsense program.
Adwords Audience Insights
In a recent blog post, Google Adwords Product Manager Brad Bender revealed a new Audience Insights reporting feature for the platform. This will allow advertisers to collect invaluable data from their Content Network campaigns, including customers' age, location, and interests, all of which can be used to optimize your campaigns for a higher return on investment. And because these reports are found directly within the Adwords interface, advertisers can "take action" more easily.
"When you understand your customers well — like their age, location, and interests — you can make more informed decisions about your marketing programs. AdWords audience insights give advertisers aggregate information about people on your remarketing lists, including demographics, interests, locations, and device use," said Bender.
Dynamic Remarketing Ads
In addition to the newly remade Audience Insights, Google has also announced Dynamic Remarketing Ads for its Display Network. It's no secret that people today access the Internet using a variety of different devices, ranging from desktops and laptops to smartphones, tablets, and even wearable smart watches.
As such, it's not uncommon for ads to be incorrectly displayed. Even if an ad loads for a desktop user, it may not for a smartphone or tablet user. Google hopes to address this issue, however, with Dynamic Remarketing Ads. This new feature ensures a high rate of delivery for all devices by resizing and reshaping ads based on the user's device.
Display Network Ads are Now 100% Viewable
According to Google's Brad Bender, as many as 56% of Display Network ads go unseen.
Why should this concern you?
Well, you could be paying for impressions on the Display Network without having your ads seen by anyone. Thankfully, Google has addressed this problem by announcing a 100% "view rate" of ads. Display Network advertisers will now only incur charges/impressions when their ad is viewed by an actual person. While it's still too early to tell just how much of a difference this change will make in terms of conversions and ROI, it will almost certainly help to make your campaigns a success.
What do you think of these new changes to GDN? Let us know in the comments section below!
Summary
Article Name
Google Announces New Features for Adwords Display Network
Description
Google has made some improvements to its Display Network, one of which is ensuring that advertisers are only charged when their ads are viewed.
Author