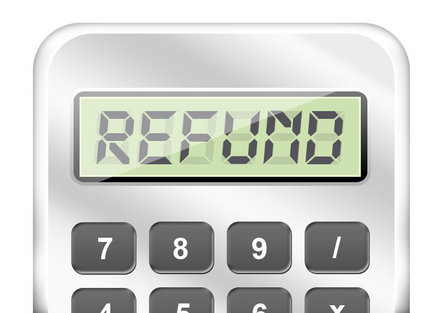 How to Lower Your Refund Request Rate
Whether your business sells a physical or digital product, you are going to have customers who request a refund. In a perfect world, every customer would be happy with his or her order. But unfortunately this isn't the case, as some will request a refund.
So, how do you deal with the issue of refunds?
One option is to create a strict no-refund policy in which customers are prohibited from returning items. Of course, this doesn't exactly have a positive impact on customer satisfaction. If a customer is unhappy with his or her order, or if the purchased product is defective or misrepresented, they should be allowed to either return or exchange it. The good news is that you can still allow customers to return products without it having a negative impact on your normal business operations. Just check out some of the different ways to lower your refund request rate listed below.
Quality Assurance
It should come as little-to-no surprise that the number one reason why customers return products is because the product is damaged. Customers expect to receive an undamaged item, so the business should meet this expectation by performing a quality assurance test of the product before shipping it. This doesn't necessarily mean that you have to physically test each and every product, but rather perform a general inspection of the product to see if it contains any visible flaws or manufacturer defects. If it does, you should send it back to the manufacturer/distributor. Of course, products can also be damaged during shipping, which you should be able to get the shipper to take responsibility.
Send Customers a Bonus
If customers receive some type of bonus item with their product, they may feel less inclined to return the purchased product. For instance, a computer parts company could send customers a free mouse pad with each order. Mouse pads cost less than buck to make, so this isn't going to strain your finances. And the benefit it has on customer satisfaction will make it well worth the additional time and money.
Follow Up With Customers
In addition to the techniques mentioned above, business owners can also lower their refund request rates by following up with customers. After a customer has made a purchase, send them an email to see how they are enjoying their new product. If a customer is dissatisfied with his or her new product, you can take measures to correct the problem before they request a refund or slam you on social media.
Order and Delivery Confirmation
Some consumers will request a refund if they distrust the company from which they purchased the product. To instill greater trust and confidence in your customers, send them both an order and delivery confirmation email. Once a customer has placed an order, you should send them a confirmation email with the order details. And once the product has shipped, send the customer a second email with the shipping details and tracking number.
Have any other tips that you would like to share with our readers? Let us know in the comments section below!
Summary
Article Name
How to Lower Your Refund Request Rate
Description
The last thing you want is to have to frequently issue refunds. Follow these tips to reduce your refund rate.
Author