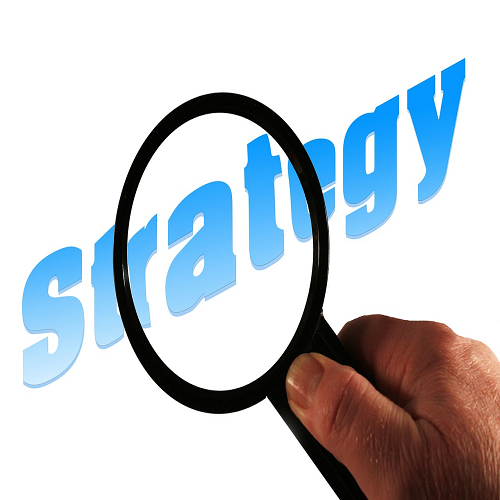 Ways to Market Your Small Business on Google
Boasting between 1-2 billion visitors per month, Google is the world's largest and most popular search engine. Small business owners can use this to their advantage by establishing an active presence on the search giant. But how exactly do you market a business on Google? If you're struggling to attract views on the Big G, keep reading for some helpful tips and strategies.
Search Engine Optimization
The term search engine optimization (abbreviated SEO) involves making on-site and off-site changes to a website so it's more appealing to search engines and thus ranks higher. If you can't find your website listed in Google, SEO can help. We could write an entire essay on this topic alone, but SEO consists of things like creating valuable content, using appropriate title and Meta descriptions, improving load times, and building backlinks, all of which are ranking signals used by Google and other search engines. Click to learn some easy SEO tips.
Google My Business
Formerly known as Google Places, Google My Business is a powerful marketing tool for small business owners and entrepreneurs. This free-to-use tool will place your business in Google Search, Maps and Plus, increasing your business's exposure while helping to connect with customers. Don't just create a listing and call it a day, though. Make sure your GMB profile is complete with your business's name, address, phone number, hours of operation, and other information. The more information you include in your listing, the better.
Be Mobile-Friendly
There's been a growing emphasis on the use of mobile-friendly websites, and for good reason: more people now access the Internet on smartphones and tablets than desktops. This means websites that are NOT mobile-friendly will suffer from huge losses of traffic, whereas websites that ARE mobile-friendly will reap the benefits of additional traffic.
In a recent blog post, Google revealed its recommended configuration for creating mobile-friendly websites is Responsive Web Design. Responsive websites use a combination of proportion-based grids instead of static dimensions, as well as CSS3 media queries to create universal designs that load and function the same on all devices. Whether a user is accessing your business's website on a smartphone, tablet, laptop or desktop, they will still have the same experience. We've all struggled to pull up a website on our smartphones that is not mobile-friendly, and it's usually very cumbersome to navigate — don't let that be your website's fate!
Google Adwords
If you really want to go the extra mile with your marketing efforts, consider using Google Adwords. This self-serving advertising platform follows a simple yet highly effective pay-per-click (PPC) formula in which advertisers only pay when a qualified user clicks on their ad. With Google Adwords, you can create and display ads for your target keywords. If you operate an e-commerce store that sells aftermarket truck parts, you could target keywords like "aftermarket truck parts," "aftermarket for trucks," "buy aftermarket parts," etc. These are all highly targeted keywords that will increase the conversion rate of your Adwords' ads.
Have any other marketing tips that you would like to share with our readers? Let us know in the comments section below!
Summary
Article Name
Ways to Market Your Small Business on Google
Description
Establish an active presence on Google for a simple way to market your business. Follow these tips such as SEO, Google My Business, and Adwords.
Author