How To Integrate Infusionsoft Into WordPress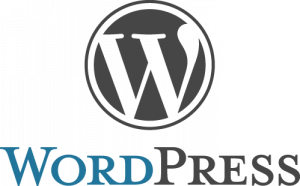 There's a reason why WordPress is the world's most popular and widely used content management system (CMS) on the planet: it boasts a vast array of features to create a positive user experience. Many people assume that WordPress is used strictly for blogging, but this isn't the case. While it was originally designed specifically for blogging, the platform has since evolved into something much larger and complex. Whether you are building a blog, business website, e-commerce store, landing page, etc., WordPress has you covered. Today, we're going to reveal how WordPress users can integrate Infusionsoft into their websites.
Why Should I Integrate Infusionsoft Into My WordPress Site?
There are several benefits to using Infusionsoft with WordPress. Infusionsoft is a powerful tool for capturing leads, separating those leads into more defined segments, and then following up on those leads with customized emails to sell your product or service. There are other plugins and tools that offer similar features, but Infusionsoft puts them all into one easy-to-use package.
Hosted vs Self-Hosted WordPress
If this is your first time hearing about WordPress, it's important to note that there are two different versions of the CMS: hosted and self-hosted. The hosted version, which is found as WordPress.com, is free to use but contains limited features. The self-hosted version, which is found at WordPress.org, is free to download but requires a web host and domain name to use. Joseph Manna of Infusionsoft recommends using self-hosted WordPress since it provides the flexibility to modify code (necessary when integrating Infusionsoft).
How To Add Infusionsoft Forms to WordPress
WordPress users can add Infusionsoft forms to their website via widgets. A widget is small block of code that's designed to perform a specific function, such as displaying the most recent pages, calenders, social media buttons, web links, newsletter signup, etc. If you want to add an Infusionsoft form to your site, you'll need to use a text/HTML widget, at which point you can simply specify the code for your form. Infusionsoft actually offers three different types of web forms: Java, styled and HTML, but it's recommended that you stick with the Java version when integrating it into WordPress.
How To Add Infusionsoft Analytics to WordPress Footer
Did you know Infusionsoft can track your site's visitors via an analytics code? Granted, web forms also capture analytics data, but this is an alternative method that many WordPress users prefer since it doesn't require a widget. You'll want to copy and paste the Infusionsoft analytics code within your WordPress theme's footer section. Each and every theme is different, so you may need to refer to your theme's help guide for further instructions. However, footers are typically accessed via Appearance > Editor > and selecting the file named "footer.php" or similar. Place the analytics code at the bottom of the footer file so it doesn't cause any conflicts with existing code.
Do you use Infusionsoft with WordPress? Let us know in the comments section below!
Summary
Article Name
How To Integrate Infusionsoft Into WordPress
Description
WordPress is about the top CMS around, and when you pair it with one of the top CRM systems like Infusionsoft, you have a pretty powerful duo. Read on to learn more.
Author