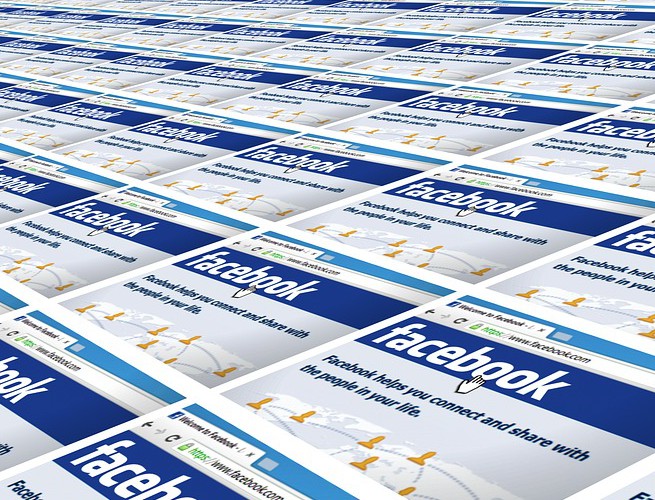 How to Use Facebook Insights Like a Pro
There's no denying the fact that Facebook is the king of social media with more than 1.3 billion monthly users and counting. You can leverage the power of Facebook by creating a Page for your business or brand and improving its metrics using the Insights tool.
What is Facebook Insights?
Facebook Insights is a built-in analytics tool that allows you to analyze data associated with your Page. While you can see the total number of likes your Page has from the main dashboard, using Insights reveals valuable data, such as the reach of your posts, how many people are "unliking" your Page, how many people have reported your posts as spam, and more.
The bottom line is every business and brand with a Page should be using Insights to gain a better understanding of their social media marketing efforts. Keep in mind, Insights data is only available to Pages and not Profiles, and you'll only see data after a minimum of 30 people have liked your Page.
Accessing Facebook Insights
To access Insights, log in to your Facebook account, click the drop-down arrow at the top-right corner of the screen and select your Page.
Next, click the Insights tab at the very top of your Page. Assuming your Page has at least 30 likes, your Insights data displays, complete with an array of menu options on the left-hand side. Feel free to click around on the Insights tab to see how it works.
Overview
After clicking your Page's Insights tab and accessing the main dashboard, you'll see an overview of your Page's metrics. This data includes your Page's reach, likes and actions taken on the page, with the default date range being the last 7 days. You can change the date range for this data to today, yesterday, last 7 days or last 31 days.
As the name implies, "reach" is essentially the total number of users whom your Page has reached, including both organic and paid traffic. Likes are the total number of new likes your Page receives, and actions taken on the page refers to the number of clicks your Page's link in contact info, as well as clicks to any call-to-action (CTA) buttons.
Latest Posts
Near the bottom of the Insights dashboard, you'll see a list of your top 5 most recent posts, along with data associated with their "virality." If a particular post is going viral, it will have a high number of clicks, as well as "reactions, comments, and shares."
Check this data on a regular basis, looking to see which of their recent posts are working the best. Please note, Insights allows you to sort posts by all types, posts, photos, links, videos, platform posts and questions.
Pages to Watch
Want to compare your Page with the Page of a competitor? Well, thanks to the newly revamped Insights you can! Under the top 5 most recent posts section is Pages to watch, which allows you to compare your Page's performance to that of a similar Page.
Just click the "Add Page" button and enter the name of a competitor's brand and/or Page name into the box. You'll need to enter a minimum of five other Pages for this feature to work.
After you add five (or more) Pages to watch, Insights reveals their number of likes, whether their likes are trending up or down from last week, number of new posts made this week and the total engagement from this week. Compare this data to your Page's data and use this information to make the necessary changes to gain the upper hand on your competitors.
Likes
You don't have to be a Facebook marketing expert to understand the significance of Page likes. If a user is interested in a business or brand, they will probably like its Page. Rather than looking strictly at the total number of likes your Page has, delve a little deeper into this metric using Insights.
Click the "Likes" link under "Overview" to access this data. At the very top, you can specify a date range for this data. Next, you'll see the total number of likes your page has received during this specified date range, allowing you to compare your Page's performance over time.
Underneath this area is your Page's net likes, which are essentially the total number of likes (paid and organic) minus the number of unlikes your Page has received during the specified time.
There's another useful metric users often overlook in the likes section: where Page likes are happening. This includes on the Page itself, Page suggestions, uncategorized desktop, uncategorized mobile and your posts.
Tips for Boosting Page Engagement
Even with all of the data available using Insights, nothing holds more value than engagement. So, what can you do if your Page suffers from a low level of user engagement? Check out the tips below to boost engagement and improve the overall effectiveness of your Page:
Share other users' content if it's relevant and engaging. Don't focus strictly on original content.
Ask questions.
Conduct a poll.
Include images. Studies show images offer the highest level of engagement of any content on Facebook.
Publish content with your end user in mind.
Monitor your audience's demographic to create meaningful content.
See what your competitors are doing on their Pages.
Have any other Facebook Insights tips that you would like to share with our readers? Let us know in the comments section below!
Summary
Article Name
How to Use Facebook Insights Like a Pro
Description
Leverage the power of Facebook by creating a Page for your business or brand and improving its metrics using the Facebook Insights tool.
Author
John Arnott
March 30, 2016
Accessing Facebook Insights, analytics software, Click, Facebook, Facebook Insights, Page likes, social media, social media analytics, Tips for Boosting Page Engagement
Advertising, Internet Technology, Marketing, Social Network
3 Comments »