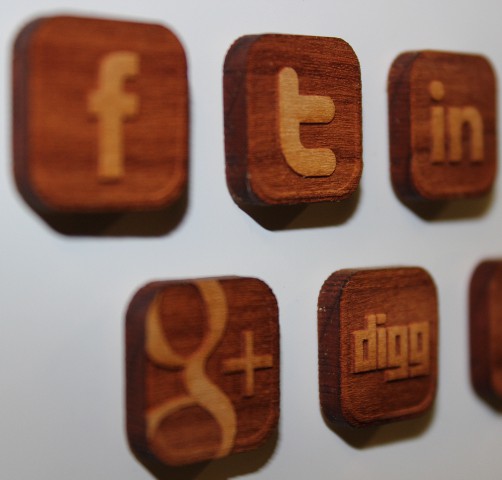 Social Media Marketing: Going Beyond Facebook
There's no denying the fact that Facebook is the world's largest and most popular social media network. With more than 1.3 billion monthly users, it's become the network of choice for consumers and brands alike to network. However, this doesn't necessarily mean that business owners shouldn't use other social media networks. On the contrary, diversifying your social strategy to include some of the lesser-used networks will boost your presence while drawing more attention to your brand.
The Big Blue Bird
Facebook may hold the crown for the most social media traffic, but Twitter isn't far behind. The 140-characters-or-less network allows users to make short posts to connect with their followers. Twitter is great for business owners who are always on the go, simply because you can easily tweet from your mobile device. Just log into your Twitter account via the app or mobile website, and then you can create new tweets. You don't have to worry about formatting or other concerns, because Twitter has been optimized for simplicity — and this is why it should be a key component of every brand's social media strategy.
Google+
Originally launched back in 2011, this is Google's own social media network, allowing users to create tiled profiles in which they post new updates and share content with their followers. Rather than liking a post, however, users click the +1 button. Critics were initially skeptical of whether or not Google+ would survive, but I think it's safe to say that Google+ is here to stay. The Mountain View company has made some key changes to the platform, including the use of a new design, eliminating author markups, and restructuring its groups. Today, Google+ is a powerful social media network with roughly 2.2 billion profiles (actual number of users is lower, however).
Instagram
We can't talk about social media networks without mentioning Instagram. Some business owners turn a blind eye to Instagram, assuming it holds little-to-no value since they don't publish photos. While Instagram focuses on images and photos, brands can still use this network to their advantage. If don't want to create the photos yourself, you can always Regram existing photos to your account. Hyatt is one of many brands that publishes user-submitted photos. The hotel franchise asks its followers to submit pictures of their stay, and then it publishes those pictures to its Instagram account. You can hold a similar contest of your own, asking users to upload relevant photos pertaining to your niche or industry.
Pinterest
Another social media network that's been slowly but surely gaining momentum is Pinterest. Here, users (and brands) can create boards on which they "Pin" content. If you run an e-commerce store that sells wedding dresses, for instance, you could Pin content related to weddings. This may include new styles of wedding dresses, as well as tips on how to plan a wedding.
Have any other social media marketing tips that you would like to share with our readers? Let us know in the comments section below!
Image attribution: https://www.flickr.com/photos/bookwormlaser/
Summary
Article Name
Social Media Marketing: Going Beyond Facebook
Description
Facebook is by far the most widely used social media platform, but you shouldn't limit yourself to just FB. Here we talk about the benefits other social media platforms can provide small businesses.
Author