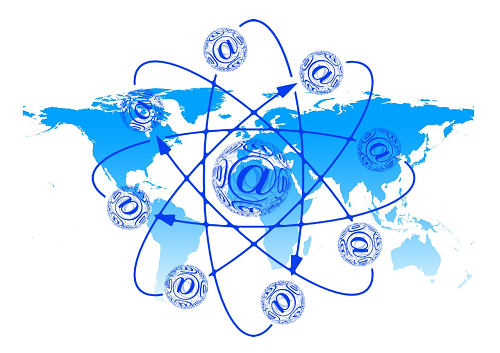 Infusionsoft Introduces New Tools and Features to its CRM Software
Infusionsoft has updated its signature customer relationship management (CRM) software to include new tools and services, including a versatile email broadcast solution to enhance the email marketing campaigns of small businesses.
While there are dozens of different CRM platforms available, Infusionsoft has made a name for itself as being the de-facto standard for small businesses.
According to the Small Business Administration (SBA), there are approximately 27.9 million small businesses operating in the United States — a number that analysts predict will continue to grow in the years to come. Infusionsoft is unique in the sense that it's designed specifically for small businesses with 25 or fewer employees. It provides cloud-based e-commerce, marketing, and automation services, allowing small business owners to grow and scale their operations with ease. These latest improvements are intended to enhance the company's existing software.
New Features
Broadcast Email Tool:
Among the new features that have been added to Infusionsoft's CRM software includes an easy-to-use email broadcast tool. Infusionsoft claims this new tool will provide small business owners with 60% greater efficiency with their email marketing campaigns. That alone should be reason enough to check out the company's new tool.
Sales and Marketing Automation Enhancements:
Infusionsoft has also announced sales and marketing automation enhancements, some of which include an optimized interface that allows users to choose their goals and create new sequences to build the perfect customer experience. Furthermore, a Campaign Checklist has been added to help small business owners analyze their automation campaigns before clicking the publish button.
Updated Help Wizard:
Last but not least, Infusionsoft has updated its self-help Wizard tool to include more training help. If you can't find the answer to a question, check out the Wizard, because it's constantly being updated to meet the needs of users.
"Many people consider Infusionsoft the Salesforce.com for Small Businesses" said Deepak Sindwani, one of Infusionsoft's board of directors. "The company has built a powerful, integrated suite of enterprise-grade sales, marketing, e-commerce, and payment solutions, with a vibrant marketplace that connects small businesses with apps, integrations, service and developer partners that can help them with their unique needs. Infusionsoft remains committed to empowering the small business market with software and a marketplace that is designed specifically for them, something that no other CRM and marketing automation player has done."
Of course, these aren't the only new features that are being introduced to Infusionsoft. In a press release, the Arizona-based company announced plans to include several more features in the upcoming months.
This includes a "reimagined" email builder that offer a library of pre-made templates, as well as a new Marketplace that connects small business owners with solutions to help grow and expand their business. There's still no exact date mentioned for when the new email builder and library will be released, but Infusionsoft says it will most likely be either the fourth quarter of this year or quarters 1-2 of next year.
What do you think of Infusionsoft's new tools and features? Let us know in the comments section below!
Summary
Article Name
Infusionsoft Introduces New Tools and Features to its CRM Software
Description
Infusionsoft, the leader in CRMs for small businesses, has just released a few new tools and enhancements, including an email tool, enhanced sales automation features and an updated Help system.
Author