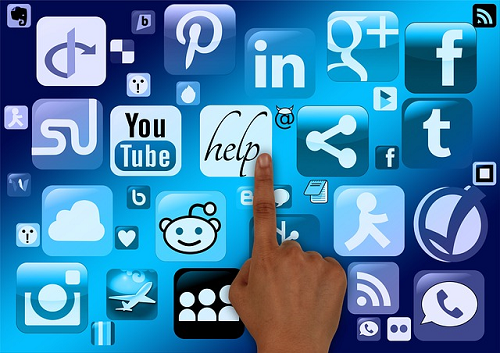 How to Build Stronger Brand Loyalty with Social Media
Are customers loyal to your brand? If not, you'll have a difficult time sustaining any notable level of success with your commercial endeavors. When a consumer isn't loyal to a particular brand, they may choose one of its competitors in the future.
Losing a single customer shouldn't cause any reason for concern, but if a significant portion of your target audience is disloyal, it could have a significant impact on your ability to turn a profit. Thankfully, you can use social media networking sites to help build stronger brand loyalty.
Celebrate Milestones
One tactic used by businesses to create stronger brand loyalty on social media is celebrating milestones. The world-famous cookie company Oreo recently launched a campaign on social media to celebrate its 100th birthday.
For the campaign, it published a single piece of newsworthy content every day for 100 days. On the final day, Oreo asked its followers to submit and vote on their favorite piece of content. Reports indicate that Oreo's social media milestone was nothing short of a success, generating 280% more Facebook shares and 510% more retweets.
Be Authentic
When prompting your brand, on either social media or elsewhere, you must remain authentic to its identity. Hopefully, you've already acknowledged your brand's identity, as this will make the process easier. If you haven't, you'll need to take a few steps back to determine it.
We could write an entirely different blog post on how to uncover your brand's identity, but the general idea is to focus on your core values and mission and goals, conveying this information through your brand elements and voice.
Once you've found this identity, use cohesive wording and tone so that it's honest, authentic and reflective of its values. Jumping around with different brand voices and elements on social media will lead to greater confusion in your target audience, which may discourage some people from following and engaging with your brand.
Be Personal
Far too many business owners make the mistake of engaging with their followers on social media from a strictly professional perspective. In doing so, you create a disconnect between your brand and your followers.
Opting for a more personal approach has the opposite effect by creating a stronger connection with your followers. When responding to user comments on social media, try to get into the habit of addressing them by name.
It only takes a second to include the user's name in a comment, and doing so will leave a lasting impression that reflects positively on your brand's image. You can also create more personal connections on social media simply by showing compassion to other users, something that's overlooked by many businesses.
Host Sweepstakes and Contests
Another idea to help build stronger brand loyalty on social media is to host sweepstakes and contests. A sweepstakes is essentially a giveaway in which users enter their email address or otherwise "sign up" for a chance to win a free prize, whereas a contest requires users to perform some additional step to enter for a chance to win a free prize.
Regardless of which one you choose, it's recommended that you offer a prize that's relevant to your niche. If you run a website that sells personalized jewelry, for instance, then give away a free personalized bracelet to the winner. Opting for a relevant prize as opposed to a generic prize (e.g. gift card) will yield a greater response by your audience and that's what hosting sweepstakes and contests are all about.
Refer to Facebook's Page Guidelines for rules regarding the use of sweepstakes and contests.
Use Consistent Brand Elements
Assuming your business has an active presence on multiple social media networks and not just Facebook, you should use consistent brand elements in your marketing efforts.
If you used a specific logo for your Twitter avatar, for instance, you should also use it on Facebook, Google+ and any other social media networks. Maintaining consistency with your brand elements will help create a stronger connection with your audience, which should in turn have a positive impact on their loyalty.
Analyze Metrics
When was the last time that you analyzed your Facebook Page's metrics? If it's been over a month, or never, then perhaps you should rethink your strategy.
You can't expect to achieve a strong following on Facebook without understanding your audience. Thankfully, Facebook offers a special tool that's designed specifically for this purpose.
Known as Facebook Insight, it reveals information about your Page and audience, including your number of likes, where they likes came from, your top posts, the reach of your posts and demographic data associated with your followers. Using this information, you can optimize your Facebook marketing campaigns to create stronger brand loyalty.
Publish High-Quality Content
The content that you publish on social media will play a direct role in your brand's identify, as well as the loyalty of your audience. Publishing generic, low-quality content that's been rehashed through other mediums isn't exactly a good idea, as it will likely fail to gain traction with your audience.
But publishing unique, high-quality content will encourage users to follow your social media page or profile while boosting their loyalty in the process.
It's estimated that roughly 2 out of every 3 adults in the United States use social media. You can use this data to your advantage by maintaining an active presence on the net's leading social media networks. However, you'll want to follow the tips outlined above to create stronger loyalty for your respective brand.
Have any other tips for creating stronger brand loyalty that you would like to share with our readers? Let us know in the comments section below!
Summary
Article Name
How to Build Stronger Brand Loyalty with Social Media
Description
Are customers loyalty to your brand? Losing customers could have a significant impact on your ability to turn a profit. Use these 7 tips on social media sites to build stronger brand loyalty.
Author