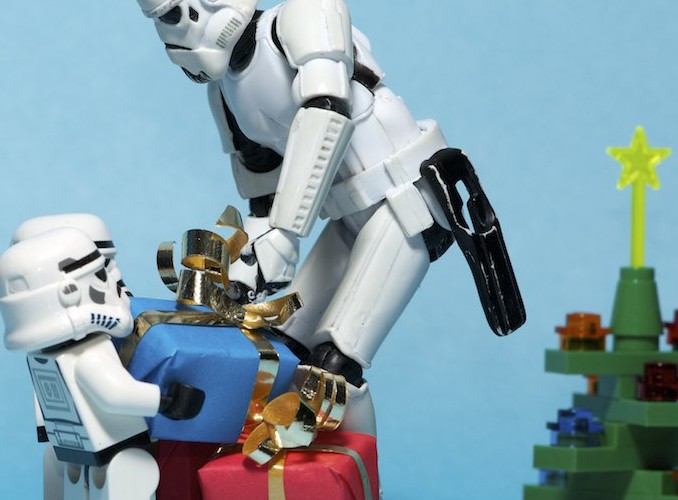 Social Media Marketing Tips for the Holidays
There's no better time line the holiday season to ramp up your brand's social media marketing efforts. With more people taking time off work — and using that time to shop online — business owners can leverage the power of social media to attract new customers and generate more sales.
Deal with Negative Reviews
Don't allow your social media profiles and pages to fill with negative reviews from past customers. According to a report published by MarkingCharts, nearly half of all social media comments about a brand's service are negative. If a customer isn't happy with his or her order, they may post a scathing message on the brand's social media page. The good news is that you can often mitigate the damage, or even turn those negative comments into positive ones, by responding to disgruntled consumers in a timely manner. Ask the user what they are unhappy and offer suggestions on how to remedy it.
Update Your Graphics
Consider updating the graphic designs on your social media pages and profiles to reflect this festive time of year. This doesn't necessarily mean that you have to completely redo your Facebook cover photo and profile, but instead consider adding holiday-themed elements to them. You could add a Santa hat with snow falling in the background to your photos, for instance. Or another idea is to simply place text saying something along the lines of "Happy Holidays." Just remember to switch back to your old photos once the holiday season is over.
Holiday-Themed Sweepstakes and Contests
Another fun way to enhance your social media campaigns this holiday season is to host holiday-themed sweepstakes and/or contests. You could give away a free product to the user who submits a photo of the best-looking light display. After collecting entries for a week or so, choose the photo that you think is the best and reward the user with a free product. Contests such as this are a great way to attract new followers to your social media accounts while staying true to the holiday spirit. Some users will follow your account just so they can participate in the contest, but after the contest is over, they'll continue following your account.
Adjust Your Posting Times
As noted by Business2Community, the weeks of Thanksgiving, Hanukkah, Christmas and New Year's are relatively slow on social media. Sure, some users will get online to post updates and share photos with their friends and family, but they aren't going to engage with brands and businesses. Therefore, you should adjust your posting times and dates accordingly. Avoid posting content directly on the aforementioned holidays, and limit your postings during those weeks. The bulk of your brand's content should be posted around the holiday weeks for maximum visitor engagement.
How do you plan on using social media this holiday season? Let us know in the comments section below!
Image attribution: /photos/kalexanderson/
Summary
Article Name
Social Media Marketing Tips for the Holidays
Description
This is a great time of year to take advantage of social media - consider contests, holiday-themed graphics and other marketing strategies.
Author