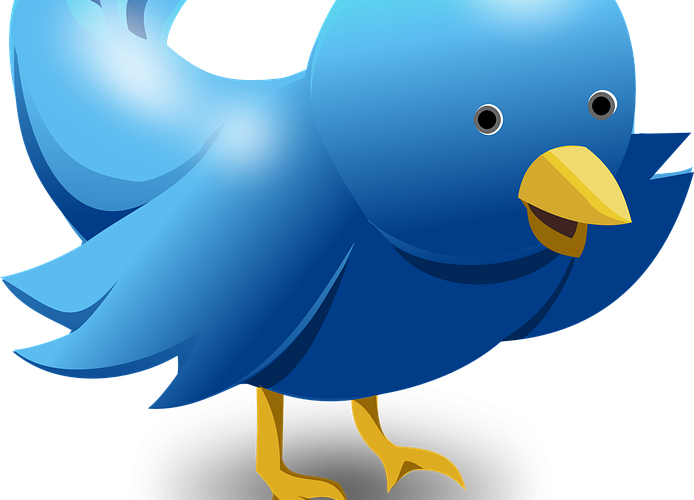 Celebrating Twitter's 10th Birthday With 10 Marketing Tips
It's been exactly 10 years since Jack Dorsey launched the world's first 140-characters-or-less social media network. Since then, Twitter has grown to become one of the world's leading social networks, boasting a user base of several hundred million. To celebrate this milestone, we're going to reveal some helpful Twitter marketing tips.
Go Easy on The Links
There's nothing wrong with tweeting relevant links on occasion, but you use them sparingly. Research has shown that tweets without links receive more user engagement than tweets with links. Users are more likely to favorite, retweet, and comment on your tweets if they do not contain links.
Use the Right #Hashtags
Hashtags — keywords prefixed with the # sign — can be used to increase exposure to your tweets. But you need to choose the right hashtags if you truly want to take advantage of this featured. Try running some of your primary target keywords through https://hashtagify.me/ for recommendations of related hashtags.
Also, be sure to pay attention to the hashtags in the "trending" sidebar on your twitter feed to see what people are talking about. This changes from hour to hour, day to day and can thoroughly boost your visibility in the Twittersphere. However, never simply add a popular hashtag to your tweet simply to gain exposure — if the content of your tweet is completely unrelated, it may cause readers to view your tweets as spam and block you.
Use the Proper Format
There's a certain format that should be used when sending a tweet. A proper tweet should contain the text with contextual #hashtags and @mentions, along with any links thereafter. If you wish to add a hashtag that is not within the text, place it at the end of the tweet.
Follow Users
One of the first things you should do after setting up a Twitter account is follow other users. Doing so will encourage users to follow your back, allowing your tweets to be seen by more people. A great app to utilize to assist you in growing your network is Crowdfire which helps you focus your search for individuals who are most likely to be interested in your material.
Twitter allows users to follow up to 1000 new individuals per day. However, be sure not to follow users too quickly or Twitter may put you on a 24-hour timeout to make sure you are not an automated web-bot — slow and steady wins the race.
Tweet to Popular Users
Try sending tweets directly to people who are relevant and popular within your industry. Whether it's a celebrity, professor, journalist, etc., you can tweet them directly by using the @mention with their username. You simply never know who will respond!
Tweet Quotes
Out of content ideas for your Twitter marketing campaign? Quotes work surprisingly well on social media, as users who can relate to them will often retweet them.
Tweet Multiple Times per Day
If you want the millions of Twitter users to take notice of your messages you will need to tweet more than simply one time per day. According to BufferApp, the sweet spot for tweet recognition is fourteen tweets per day. This may seem like a lot. If so, consider using an scheduling program like HootSuite to preprogram a series of tweets to go out at various times throughout each day. Then you can focus on responding to those that garner interest in "replies" and "direct messages" from other users.
Ask a Question
Did you know that you can create polls on Twitter? Check out this article for step-by-step instructions. Or simply pose a question that has been on your mind for a while to your audience. Asking questions creates a conversation, and that is truly what social media is all about!
Identify Trending Topics
Maintaining a successful presence on Twitter is all about identifying trending topics. While there are dozens of ways to uncover trending topics, https://buzzsumo.com/ is arguably one of the best tools for this purpose. It reveals posts that are currently trending on social media so you can tailor your content to align with popular subjects and headlines.
Connect Facebook to Twitter
Tired of logging into both Facebook and Twitter to publish the same content? Well, you can actually set up your Facebook account to automatically tweet new content. Just visit https://www.facebook.com/twitter and follow the instructions.
Have any other Twitter marketing tips that you would like to share with our readers? Let us know in the comments section below!
Summary
Article Name
Celebrating Twitter's 10th Birthday With 10 Marketing Tips
Description
To celebrate Twitter's 10th birthday as one of the world's foremost social media networks, here are ten Twitter marketing tips.
Author