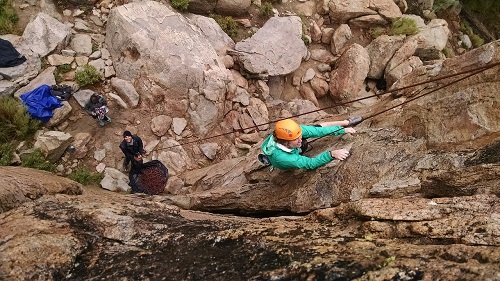 Top 5 Trust Signals to Include on Your Website
Would you purchase a product or service from a website that you didn't trust? Given all of the recent cyber attacks and data breaches, I sure wouldn't. As a webmaster, you need to earn visitors' trust before you can convince them to make a purchase.
So today we're going to take a look at the top 5 trust signals to include on your website.
Customer Testimonials
We can't talk about trust signals without mentioning customer testimonials. When a visitor sees a positive testimonials left from one of your past customers, he or she will feel more comfortable making a purchase. In fact, a survey conducted by BrighLocal found that 88% of consumers trust online testimonials as much as personal recommendations.
Trust Seals
What in the world is a trust seal? These are basically small seals that are used to establish trust on a website (hence the name). Some of the most common include the Better Business Bureau (BBB) logo, Norton, McAfeee, TRUSTe, Thawte, and GeoTrust. Most trust seals fall under the category of virus scanners, SSL encryption verification, or some type of business organization. Surprisingly, the most effective trust seal is Norton, according to a survey conducted by the web research firm Baymard Institute.
Speed
You might be surprised to learn that speed (AKA load times) is a trust signal. Visitors who are forced to wait 5+ seconds for a page to load may feel a sense of distrust, at which point they click the back button in their browser and take their business to another website. Furthermore, long load times can cost you conversions — lots of conversions. Amazon recently found that for every increase of 100ms latency, it lost 1% sales. Webmasters should optimize their websites for faster load times, as this will generate greater trust and more conversions.
Unique Web Design
Still using the same generic template or theme for your website's design? While this may seem harmless enough, you have to remember that dozens, potentially hundreds, of other websites are probably using the same design. If you want to create positive image for your brand, it's recommended that you invest in a custom web design. Doing so will allow you to include all of your brand elements, such as your logo, color scheme, tagline, etc., which in turn will generate trust among your site's visitors.
Customer Reviews
Of course, customer reviews are another trust signal that shouldn't be overlooked. One survey found that 85% of online consumers read at least 10 customer reviews before making a purchase. Some webmasters avoid using reviews, fearing that customer will leave a negative review. Granted, you may receive a sporadic negative review here and there, but as long as the majority of customer reviews are positive, it will have an equally positive effect on your website and its level of trust.
Which trust signals do you use? Let us know in the comments section below!
Summary
Article Name
Top 5 Trust Signals to Include on Your Website
Description
Consumers are far more likely to buy from sites they trust. Follow these simple steps to earn the trust of your prospective customers, many of whom will become customers.
Author