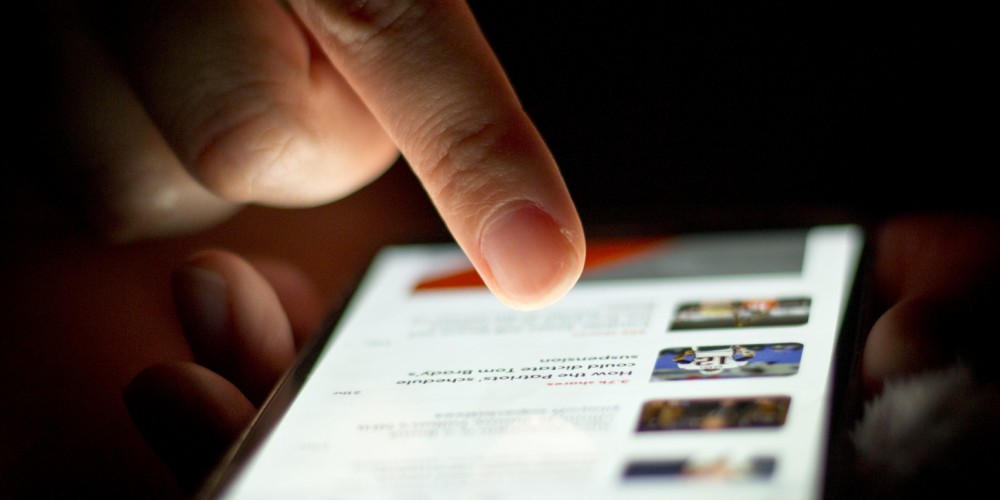 Are You Using Infusionsoft Mobile?
If not, you should be. The popular customer relationship management (CRM) software maker released a companion mobile app earlier this month.
What Is Infusionsoft Mobile?
Dubbed "Infusionsoft Mobile" (for obvious reasons), the app is designed to offer an on-the-go contact and account management system for small business owners. So whether you are commuting home from the office, or if you are hundreds of miles away on vacation, you can log into your Infusionsoft account and perform normal operations straight from your mobile device. But this is really just the tip of the iceberg when it comes to the possibilities of Infusionsoft Mobile.
Create New Contacts — Anytime, Anywhere
As a small business owner, you are probably well aware of the importance of maintaining a strong list of prospective customers. Customers are the backbone behind any successful business, regardless of niche/industry. Thankfully, this is an area in which Infusionsoft Mobile excels. Using the app, small business owners can add prospective customers to their list of contacts using their smartphone. Perhaps you are standing in line at the post office and meet someone who is interested in your product or service. With Infusionsoft Mobile, you can add them as a contact immediately.
Business on the Go
Another benefit of using the Infusionsoft Mobile app is the ability to manage your business on the go. Do you normally commute to and from work using the train or bus? If you just couldn't get to those last few things before you needed to head to your kid's soccer game, you can tie up the loose ends using the Infusionsoft Mobile app. This app will connect to your Infusionsoft account, allowing you to manage contacts, send emails, view messages, and much, much more.
Access on the Go
As noted by Erin Hinson on the official Infusionsoft blog, the Mobile app allows business owners to call, email or text directions to their contacts. Assuming a prospective customer is listed as a contact under your Infusionsoft account, you can send them directions to reach your establishment. Without directions, customers won't be able to find your business.
"With the ability to easily call, email, text or even map directions to contacts directly from Infusionsoft Mobile, make progress and get stuff done even after you leave the office. With Infusionsoft Mobile, all of your contacts, notes and tags are in one place. So when you return to the office, all your work is still in one place to help keep you organized and save time," wrote Erin Hinson of Infusionsoft when announcing the app.
You can download the Infusionsoft Mobile app by visiting https://www.infusionsoft.com/mobile. Alternatively, you can download the app directly from Google Play or the Apple App Store, depending on your device's operating system. Assuming you already have an active Infusionsoft membership, you can download and use the app at no additional charge.
Have you tried Infusionsoft Mobile? Let us know what you think in the comments section below!
Image attribution: https://www.flickr.com/photos/68532869@N08/
Summary
Article Name
Are You Using Infusionsoft Mobile?
Description
Infusionsoft Mobile has just made many people's lives easier, allowing them to access their contacts, add new ones, send messages and stay on top of things while they are away from their desk.
Author