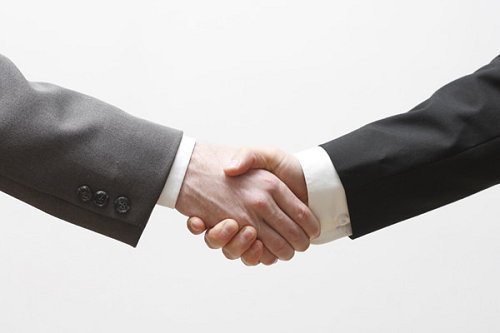 What are 'Referral Partners' in Infusionsoft?
Referrals is a powerful yet often overlooked feature within the Infusionsoft ecosystem. Whether your goal is to sell a physical product, sell a digital product, produce leads, or even generate newsletter signups, you can boost your conversions by recruiting referral partners. To learn more about this feature and how it works, keep reading.
Referral Partners=Affiliate
A referral partner is essentially a third-party affiliate who sells a product or produces leads on your behalf in exchange for a commission. If you operate an e-commerce store that sells diamond engagement rings, for instance, you may recruit referral partners to help sell them. Each time one of these partners sells a diamond engagement ring, he or she will receive a commission as a form of monetary compensation. It's a win-win situation for everyone involved. You benefit from the increased sales, and the referral partner benefits from the revenue.
How Much Do Referral Partners Get Paid?
You might be wondering how much referral partners get paid in exchange for sending sales and leads to business owners. Well, the great thing about Infusionsoft is it gives business owners full control over their commission pricing. This means you can pay your referral partners a flat dollar amount per sale or lead, or you can pay them a percentage of the total sales price.
Keep in mind that percentage-based commission structures typically yield the greatest benefit. If a referral partner knows that he or she will get 10% commission, they will feel more inclined to up-sell in an attempt to make more money. The higher the selling price, the greater the commission earned by the referral partner. It's just that simple. Of course, you want to keep the commission low enough so you are still turning a profit. Giving away all of your profits to referral partners isn't a viable business model, nor is it sustainable. Find a commission amount that keeps your referral partners happy and motivated while still allowing you to generate a decent profit.
How to Set Up a Referral Program in Infusionsoft
Creating a referral program in Infusionsoft is actually a quick and easy process.
After logging into your Infusionsoft account, click CRM > Referral Partners > Commission Programs > Add a Commission Program.
This should a reveal a new screen in which you can enter the details of your referral program. Be sure to include a Name, Description and Priority Number for your Program, all of which are considered to be "identifiers" that will allow you and your referral partners to identify the program.
Once your referral program has been created, partners can access it by visiting https://youraccount.infusionsoft.com and clicking the link titled "Referral Partner Sign-in."
For more information on how to set up and customize your referral program, check out the official Infusionsoft help page at https://help.infusionsoft.com/userguides/referral-partners/set-up-a-referral-partner-program/create-a-commission-program.
Do you have referral partners set up for your business? Let us know in the comments section below!
Image attribution: https://www.flickr.com/photos/124961070@N02/
Summary
Article Name
What are 'Referral Partners' in Infusionsoft?
Description
It's easy to set up Referral Partners in Infusionsoft, which is a simple way to increase sales and revenue for you and your partners. We explain how.
Author