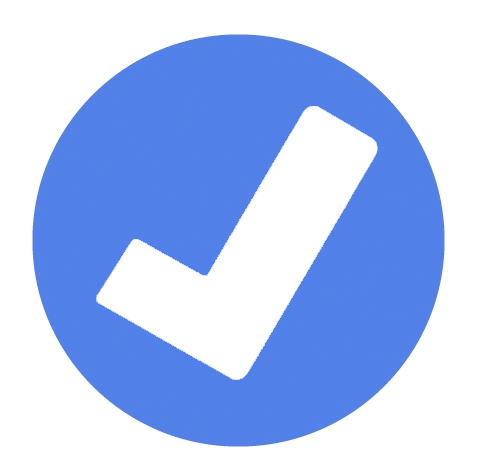 Facebook Introduces New Verified Badges for Pages
Facebook unveiled a new verification system for Pages earlier this month in which verified Pages will display a badge.
So, what are the benefits of having your Facebook Page verified?
With hundreds of thousands of Facebook Pages — and more being created each day — users often struggle to find a brand's real Page. After all, anyone can create a new Page under the name of a different company or brand. While this is against Facebook's terms of service, the social media giant simply doesn't have the resources to police every single Page. With the verification system, however, Page operators can show their audience that they are the real deal, which should in turn attract more traffic and subsequently a higher level of engagement.
How Page Verification Works
Basically, page operators must verify their identity to sport one of the verified badges on their page. Once Facebook has deemed you are who you say are, your Page will feature the verified badge. As noted by Facebook, blue badges are assigned to Pages for public figures, media companies, and brands, whereas gray badges are assigned to Pages for small businesses and organization.
"If you see a blue badge on a Page or profile, it means that Facebook confirmed that this is the authentic Page or profile for this public figure, media company or brand. If you see a gray badge on a Page, it means that Facebook confirmed that this is an authentic Page for this business or organization," wrote Facebook.
Verify Your Page
Verifying your Facebook Page is a relatively easy process that should only take a couple of minutes.
From your Page's home screen, access Settings, followed by General > Page Verification > Verify this Page > Get Started.
Next, you'll need to enter the contact information for your business, including a "publicly listed phone number" and your business's country of operation.
When you are finished, click the Call button at the bottom to have Facebook call you. The call is automated and will contain a PIN. Enter this PIN and click continue.
You must then wait for a Facebook representative to review the information, and assuming all goes well, your Page will receive the verified badge.
A second option for verifying your Facebook Page is to submit a document that clearly shows your business name and address, such as a utility bill. When verifying your Page using the method mentioned above, you'll see an option at the bottom of the window that says "verify this business with documents instead." Click this link and upload a digital scan copy of the document to have your Page verified.
Note: keep in mind that Facebook is still in the early stages of launching the Page verification system, so you may not see this option available in your Page settings just yet.
Do you think Facebook's new page verification system is a good idea? Let us know in the comments section below!
Summary
Article Name
Facebook Introduces New Verified Badges for Pages
Description
Anyone can create Pages in Facebook, so some try to create mock pages of real businesses. Facebook now offers a Page verification badge, so users can see right away if the Page legitimately belongs to the business it is representing.
Author