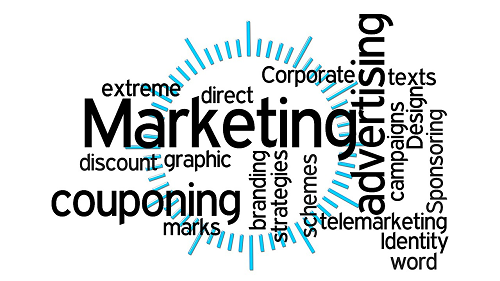 Tips on Using Infusionsoft's Campaign Builder
One of the most notable features of Infusionsoft is the campaign builder tool. Using this tool, entrepreneurs and small business owners can set up a sales funnel, guiding visitors through the checkout process. If you really want to take advantage of Infusionsoft's campaign builder, however, you should check out the tips listed below.
Copy Elements from an Existing Infusionsoft Campaign
Want to create a new campaign using the same elements in an existing campaign? Rather than creating the elements manually, you can copy them from you existing campaign.
To do this, left click your mouse on the element that you wish to copy.
While holding down your primary mouse button, also hold down the CTRL key and drag the element to a blank area.
When you release the mouse, all of the selected elements will be cloned, including content, goals, decision nodes, etc.
This can save you TONS of time when duplicating complex campaign sequences.
Rollback Your Campaign to an Easier Version
Here's a scenario to consider: you update your campaign with a new sequence or element, only to discover that it's not working as intended. So, now you are forced to delete the campaign and remake a new one. Before you go deleting your campaign, you should use Infusionsoft's rollback feature, which as the name suggests allows users to rollback their campaigns to an earlier save date. This option is available under the campaign menu as "Restore Version." Click this link and choose the save version that you would like to restore.
Add a Contact to Your Campaign
You can add new contacts to your Infusionsoft campaigns in two different ways, the first of which is to create a tag goal and apply it to the contact record. When the goal is reached, the contact will be added to your campaign. Alternatively, you can add new contacts to a campaign via an internal form. These forms are just like the built-in webforms displayed on websites. The difference, however, is that the business owner completes them instead of the visitor. You can refer to Infusionsoft's help website for more information on how to add contacts to a campaign via internal forms.
Download Infusionsoft Campaigns
Who says you have to create all of your campaigns by hand? While there's no substitution for manually creating custom campaigns, Infusionsoft has an extensive marketplace that's loaded with a wide variety of campaigns.
To access these templates, log into your account and choose Marketing > Campaign Builder > "Get Campaign Templates." This should open a new window within your campaign builder, revealing a vast selection of different campaign templates. Feel free to download and test multiple templates to see which ones work for your needs and which ones don't. Keep in mind that you can customize these templates according to your liking.
Curious how Infusionsoft compares to other CRMs?
Have any other campaign builder tips that you would like to share with our readers? Let us know in the comments section below!
Summary
Article Name
Tips on Using Infusionsoft's Campaign Builder
Description
One of Infusionsoft's biggest assets is its Campaign Builder - you can copy, download and customize campaigns and take advantage of other features to make the most of campaigns in Infusionsoft.
Author