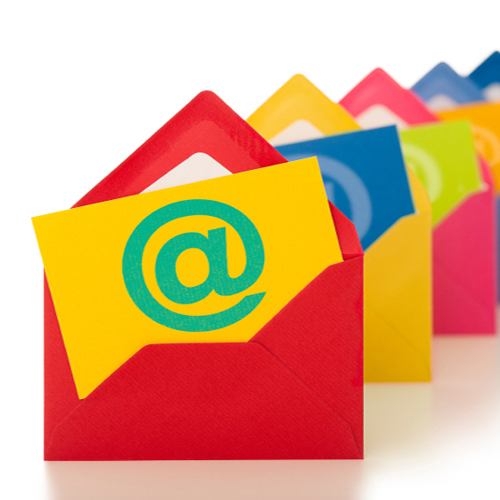 Ways to Boost Email Open Rates
Open rate is a direct indication of an email marketing campaign's success or failure. You can blast your promotional emails to tens of thousands of prospective customers, but it's not going to yield any benefit unless the recipients actually open them.
So, what steps can you take to boost your open rates?
Why Aren't People Opening My Emails?
Unless you are able to answer this question, you won't succeed in improving your open rates. The single most common reason why users choose not to open a promotional email is because they believe it's spam — even if it's a legitimate email. Spam rates hit a 12-year low last year, yet reports indicate that 69.6% of all emails are still spam. With so much spam floating around, many Internet users automatically assume their messages are spam. Business owners should clearly label their emails to eliminate this discrepancy and instill greater trust in recipients.
Use Double Opt-In Lists
What is a "double opt-in list," and why should you use it? The term "double opt-in" refers to the way in which the recipients' email addresses were harvested. This occurs when a user enters his or her email addresses, at which point a confirmation email is sent to their inbox. The user must then confirm their subscription. This two-way method of verification ensures that the user is interested in receiving emails. Subsequently, using a double opt-in list can yield significantly higher open rates when compared to just a single opt-in.
Engaging Subject Line
According to an infographic published by MarketingProfs.com, 64% of Internet users say they don't open emails because of the subject line. You only get one shot to entice the recipient to open your email, so use the subject line to your advantage. A good subject line should be intriguing and engaging, encouraging the user to click the email to learn more — however, don't create misleading headlines that are interesting but irrelevant to your message topic.
Tip: keep your subject lines fewer than 50 characters for maximum visibility.
Personalize It
Of course, you can also boost your email open rates by personalizing them according to the recipient. If you know the recipient's name, for instance, include it in the email rather than just saying "Greetings user." A little personalization will go a long way in creating a successful email marketing campaign. And even if you don't know the recipient's name, you may still be able to personalize your emails with other relevant information like the recipient's zip code/region, purchase history, interests, etc.
Split Test
Last but not least, be sure to split test multiple email variations to see what works and what doesn't. Otherwise cip. I recommend testing a minimum of two different email variations simultaneously. After you've gathered enough data, you can delete the losing email and replace it with a new one.
What type of open rates do you normally receive with your email marketing campaigns? Let us know in the comments section below!
Summary
Article Name
Ways to Boost Email Open Rates
Description
One of the biggest challenges faced by email marketers is getting recipients to open their emails - here are some tips to increase your email open rates.
Author