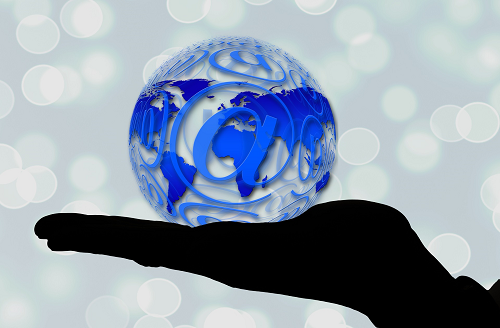 The Do's and Don'ts of Follow-Up Emails to Prospects
So, you've acquired some leads for your small business and now you're faced with the task of following up with those leads. This is a tricky scenario, because you want to sell the prospect your product or service without being too pushy in the process.
Do: Send Follow-Up Emails Soon After Acquiring the Prospect's Contact Info
The longer you wait to send a follow-up email, the less likely you are to make a sale/conversion. The prospect may instead choose a different company with whom to do business, which is why it's important to send follow-up emails in a timely manner. Once you've acquired the contact information of a prospective customer, send him or her an introductory email within three days for maximum engagement.
Do: Personalize Your Emails
We've talked about this before on our blog, but it's worth mentioning again that personalized emails yield six times more conversions than generic, non-personalized emails (source). So when you follow up with a prospective customer, personalize the email with his or her name, purchase inquiry, geographic location, or other relevant information. These otherwise subtle details will go a long ways in enticing the prospect to make a purchase.
Do: Remind Prospects Who You Are
When creating follow-up emails for prospective clients, be sure to let the prospect know who you are and if feasible, how or where you met. For example, if you met them at a recent trade show, then include a photo of yourself from the trade show in the email. If a mutual acquaintance introduced you, be sure to mention his or her name. This will allow the prospect to put a face with your name, at which point he or she may feel more inclined to purchase your product or service.
Don't: Use a Single Call-to-Action
Rather than limiting yourself to just a single call-to-action in your follow-up emails, try including several. By using multiple CTAs, you'll create more opportunities for the prospect to convert. They may look over the first CTA, but the second CTA may catch their attention, converting them into a paying customer. Play around with the both the quantity and placement of your CTAs to see what works and what doesn't.
Don't: Send Too Many Follow-Up Emails
According to a survey conducted by BlueHornet, "frequency" is among the most common reasons cited by users for unsubscribing to a newsletter. When recipients are flooded with an exceptional number of marketing emails, they may choose to unsubscribe — or worse, mark the email as spam.
Furthermore, as the frequency of emails goes up, engagement and conversions go down.
This begs the question: how many follow-up emails is too many?
There's really no easy answer to this question, as it depends on dozens of different factors. With that said, a good rule of thumb is to send no more than one follow-up email per week to prospects. We talked about how to nurture leads in a previous post, so click to learn more!
Have any other email marketing tips that you would like to share with our readers? Let us know in the comments section below!
Summary
Article Name
The Do's and Don'ts of Follow-Up Emails to Prospects
Description
It's a common dilemma for email marketing - when and how often to send emails to prospective clients or customers after you acquire their contact information. We break it down here.
Author