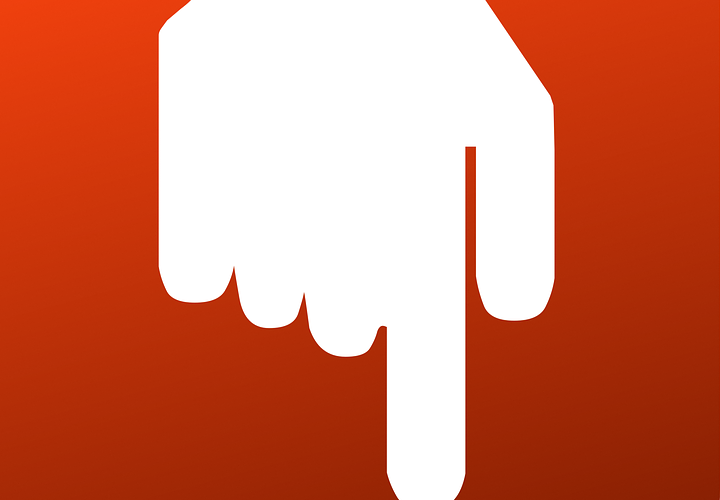 What Causes Users to Unsubscribe to an Email Newsletter?
In 2009, Robert, an independent author, started a newsletter to generate leads for his eBook. Two months later, Robert had over 1,000 people signed up for his newsletter, and he averaged ten new subscribers a day!
Robert soon found out that email marketing remains one of the most cost-effective ways to promote a product or service. Unlike traditional forms of advertising, Robert could general multiple sales off a single user with email.
After a user made a purchase, he could continue to send them promotional messages in the future. He saw almost instant results since he transmitted his offers in real-time, allowing him to generate sales immediately.
However, not everyone stayed subscribed to his email newsletter. Even though he delivered high quality, meaningful content to his users, some of them choose to unsubscribe at which point he could no longer send them messages as per the CAN-SPAM Act of 2003.
So, what reasons drove Robert's users to unsubscribe? And how can you prevent this from happening with your email newsletter?
They Didn't Sign Up for Your Newsletter
It should come as little-to-no surprise that the single most common reason Robert heard for users unsubscribing to his newsletter was because the user never signed up for it in the first place. Many entrepreneurs and business owners purchase lists of email addresses instead of harvesting them manually.
The allure of acquiring 10,000 email addresses for $100 bucks may sound enticing, but it's not the best approach. Aside from the fact that you don't know how the marketing company acquired these email addresses, you have to realize that other marketers probably have these addresses, too.
Companies will blast the users listed with a countless number of promotional addresses, promoting them to unsubscribe. The bottom line is you should harvest your email addresses manually and avoid buying lists.
You Are Sending Too Much Promotional Material
There's a fine line Robert learned to balance between sending his subscribers promotional content, and sending them non-promotional content. He found out that if the bulk of his emails consisted of nothing more than advertisements, there was a good chance that some of his subscribers will unsubscribe.
Users don't want companies to bombard them with excessive promotional content in their inbox, so many of them will unsubscribe if that's all you send. To prevent this from happening, diversify your email content with a combination of both promotional and non-promotional content.
Following the 3-1 rule tends to work well, meaning for every 3 pieces of non-promotional content you send, you can also send 1 piece of promotional content. Be conscious of how much promotional vs. non-promotional content you send, and try to stick with the 3-1 rule for maximum engagement.
Emails Sent From Untrustworthy Address
Robert found an inexpensive hosting service for his email newsletter, but he soon discovered that his audience was suspicious of the unknown email extension. If the from address looks generic, some users may be hesitant of opening the email, in which case they may unsubscribe to the newsletter, believing that it contains malicious software and spam.
According to ActiveCampaign, it's best to use an actual name here instead of an address. Also, keep in mind that the from address is limited to just 16 characters, so use them wisely.
If your business's name doesn't fit here, you may have to shorten it, or use a synonym or variant of your business's name. Ultimately, Robert decided to use a professional, trustworthy source.
Emails Aren't Compatible on Mobile Devices
A study conducted in 2013 found that the number of users who open emails on a mobile device will surpass those who open email on desktop computers. Just because users can open and access your emails on a desktop, PC doesn't necessarily mean that they can on a smartphone or tablet.
Robert decided to research compatibility on mobile devices and found out that mobile devices have different screen sizes, different operating systems, different web browsers and different software.
If a user attempts to open one of your emails on a smartphone, only to encounter an error message and broken functionality, he or she may unsubscribe. The bottom line is that you need to make sure your emails are compatible with both desktop and mobile devices.
They Are Too Long
Being an author, Robert discovered his emails were becoming overwrought with descriptions and details. He soon found out that his audience was unsubscribing because his emails were too long!
While there are always exceptions to this rule, most users today prefer short, easy-to-digest content instead of essay-long articles. When you blast your subscribers with long, drawn out emails, it may discourage them from reading, let alone follow, your newsletter. So, what's an appropriate length for an email?
There's no easy answer to this question, as no two campaigns are the same. With that said, it's best to keep your emails small and short enough so that recipients can read them within five minutes. This method seems to be the sweet spot that works well for most campaigns.
You are Emailing Them Too Often
Don't you hate it when your inbox becomes riddled with messages from the same company? Well, you aren't alone. When a company sends too many emails, promotional or non-promotional, it may cause some users to unsubscribe.
A good rule of thumb is to send no more than three emails to your subscribers per week. Going beyond this limit may have an impact on your campaign by discouraging users from following and staying subscribed to your newsletter.
Lack of Relevancy
When creating emails, consider your target audience and what they expect. If your emails are irrelevant to your subscribers, there's a good chance that some users will unsubscribe.
Tuesday, Wednesday and Thursday Yield Most Unsubscribes
According to a study of some 100,000 email "unsubscribe events," the days on which the most unsubscriptions occurs is Tuesday, Wednesday and Thursday. So if you're going to engage in email marketing, it's best to limit the number of promotional messages send during this stretch of the week.
Instead, Robert decided to focus his efforts on the weekends. He didn't avoid sending emails during Tue-Thu, rather he just placed a limit on his messages during this time frame.
Why do you think people unsubscribe to email newsletters? Let us know in the comments section below!
Summary
Article Name
What Causes Users to Unsubscribe to an Email Newsletter?
Description
Email marketing remains one of the most cost-effective ways to promote a product or service. So, what reasons drive users to unsubscribe? And how can you prevent this from happening with your email newsletter?
Author
John Arnott
April 11, 2016
email benefits, email marketing, email newsletter, Lack of Relevancy in emails, mobile device compatibility, online marketing, Promotional Material, too long emails, Tuesday, untrustworthy email address, users unsubscribing to email newsletter, Wednesday and Thursday Yield Most Unsubscribes
Advertising, Email, Marketing
7 Comments »