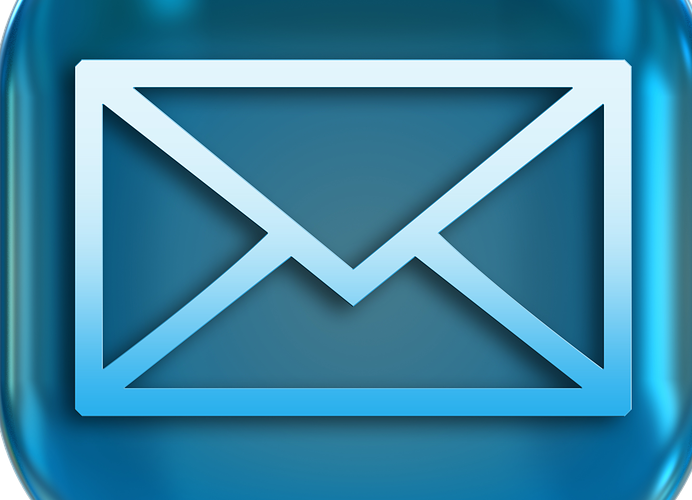 How to Build and Grow Your Email List
If you keep up with our blog, you are probably well aware of the power behind email marketing. It's viewed as one of the most cost-effective forms of advertising (both online and offline), allowing business owners to promote their products, services and brands for a minimal investment. But email marketing only works if you have a robust list of subscribers. Without subscribers, you won't have anyone to open and read your emails. So, how can you can build and grow a successful email list?
Account Registration Sign-Up Forms
One simple yet effective tactic to build and grow an email list is to include a sign-up form in your website's account registration system. If users must create an account to purchase your products or services, you can ask for their email address here. Thousands of major online retailers already use this tactic, attesting to its effectiveness. Once you've captured the user's email in the account sign-up form, you can add them to your list of subscribers, using this list to promote your business.
Email Sign-Up Forms
Of course, the easiest way to build an email list is to simply include a sign-up form directly on your website. Visitors can enter their email address to subscribe to your newsletter, at which point you'll have their email address.
Here are some tips to attract more subscribers on your email sign-up form:
Place the form in a highly visible location of your website, preferably above the fold and on every — or at least most — pages.
Use power words like "free," "now," "best" and "top."
Design your email sign-up forms in bright colors that contrast against the background (e.g., red on white).
Test your sign-up form to ensure it's properly collecting and harvesting subscribers' email addresses.
Offer subscribers something of value for signing up. This can be a free report, guide, graphics, ebook, etc. If it's relevant to your target demographic, it's probably a good choice to offer.
DO NOT purchase "lists" of email addresses; collect and harvest your own.
Split-test multiple variations of your sign-up form to see what works and what doesn't.
Direct Mail Advertisements
If your business sends direct mail advertisements, try leveraging this to attract even more email subscribers. Although not as effective as web-based techniques, it can still be used to build and grow your list of subscribers. Just include a box where the recipient can enter his or her email address to sign up for your newsletter.
Have any other email list building tips that you would like to share with our readers? Let us know in the comments section below!
Summary
Article Name
How to Build and Grow Your Email List
Description
You can have the best-written, most compelling marketing emails but if your subscriber list is small, few people will receive your offers. Here are some tips to grow your email list.
Author