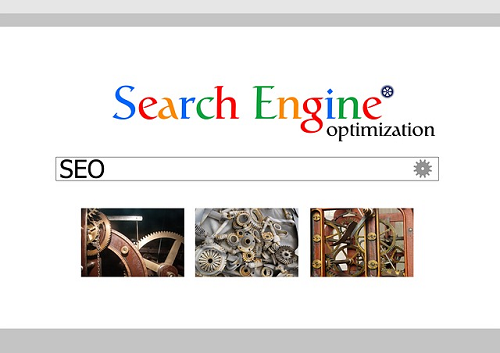 How to Make Your Website More Searchable by Google
To say there are a lot of searches performed on Google would be an understatement. While the Mountain View company rarely discloses this type of information, Amit Singhal, Google's Senior Vice President, revealed in 2012 that it crawls some 20 billion websites per day and processes roughly 100 billion searches per month!
Of course, these numbers are likely even higher given the Big G's growth between 2012 and now. As such, it's important for webmasters to ensure a high level of visibility in Google's search results; otherwise, they'll be leaving tons of potential traffic up for grabs.
What Can You Do to Make Your Website More Searchable by Google?
Search engine optimization (SEO) isn't an exact science, and anyone who tells you otherwise is either lying or not familiar with the way in which search engines work. Google, Bing, Yahoo and even the lower-tier search engines work by scanning webpages as they look for various ranking signals.
Google has said that it uses hundreds of different ranking signals in its search ranking algorithm, some of which may include domain age, domain relevancy, website content, frequency of updates, number of backlinks, quality/relevant of backlinks, social engagement, and brand name mentions. In order for Google to see these ranking signals, however, your website needs to be searchable.
Are You Blocking Robots from Crawling Your Website?
An all-too-common mistake that new webmasters make is blocking search engines from crawling their website. If search engines are unable to crawl your site, they won't be able to rank it accordingly in their respective indexes.
To check and see if search engines are blocked from crawling your website:
Fire up a file-transfer protocol (FTP) program like FileZilla or CuteFTP and open the .htaccess file on your server.
Now check to make sure that it does not contain the following:
User-agent: *
Disallow:
The aforementioned lines of code will prevent all search engines from crawling your website. So if you notice this code in your site's .htaccess file, go ahead and delete it.
Submit Sitemap to Google
If you haven't done so already, you should submit a sitemap of your website to Google. While there's no rule stating that you must submit a sitemap to the Big G, doing so will certainly prove useful in increasing your site's visibility. A sitemap is essentially a document that contains a list of all pages and their respective URLs that are accessible to both human visitors and search engines. Once you've created a sitemap, submit it to Google via Google's Webmaster Tools.
Other Tips to Improve Your Site's Visibility
Avoid using images to convey textual information. Because search engines may not always identify the content of images, it's best to use text. If you do use an image that contains text, add the text to the Alt Tag field for the image.
Use a Responsive Web Design (RWD) to ensure that your website is compatible on both desktop computers and mobile devices.
Publish original content to your website on a regular basis.
Build backlinks pointing to your website.
Have any other SEO tips that you would like to share with our readers? Let us know in the comments section below!
Summary
Article Name
How to Make Your Website More Searchable by Google
Description
If Google can't find your website, no one else will either. Here are some tips for how to ensure your site can be searched and ranked by search engines.
Author