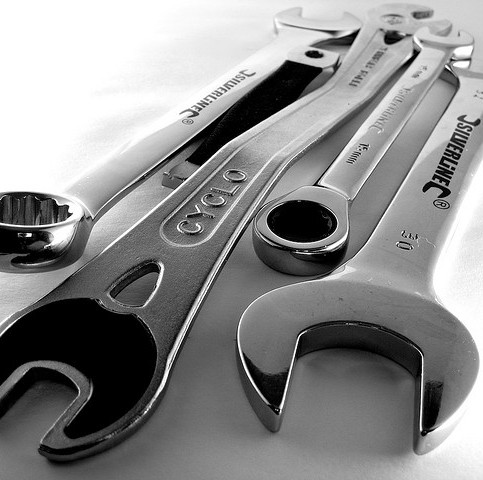 Top Online Marketing Tools for Small Businesses
A report published by Bloomberg found that nearly 8 out of every 10 small businesses fail within the first 18 months. That's a pretty substantial amount, revealing just how hard it is to a turn a profit. While there's no guarantee of success in any industry, you can give your small business a helping hand by using the following tools.
Website
No matter what your business sells or offers, it will almost certainly benefit from a website. Some business owners assume they don't need a website since all of their sales are local and not conducted online, but this couldn't be further from the truth. Even if you don't sell a product or service online, customers may still seek out your website to learn more about your business and where it is located. The bottom line is that every small business needs a website.
Google My Business
Formerly known as Google Places, Google My Business lives up to its namesake by helping small business owners reach more customer via Google and its respective properties. Setting up an account here takes just a couple of minutes and is completely free with no strings attached. Once created, your business will be listed in Google Search, Google Maps, and Google+, featuring key information about your business such as its address, hours of operation, customer reviews, background and more. And according to some Internet marketers, having a Google My Business listing will boost your website's Google ranking.
Google Adwords
We can't talk about online marketing tools without mentioning Google's pay-per-click (PPC) platform Adwords. Google Adwords has become the leading self-serving ad platform on the web, and for good reason: small business owners can create their own ads, choose the keywords they would like to trigger their ads, and even specify the maximum bid amount they are willing to pay for clicks coming from those keywords.
Facebook Page
Still haven't taken the time to create a Facebook Page for your business? Keep in mind that there's a major difference between a Facebook profile and an actual Facebook Page. Facebook profiles are intended for personal use, whereas Pages are designed for businesses, organizations, communities, and other "entities." To reap the full marketing power of Facebook, it's recommended that you set up a Page for your business rather than using your profile. Users can "like" Facebook Pages — a feature that's lacking with profiles.
Google Analytics
Google Analytics is arguably one of the most powerful website analytics programs available. It allows you to measure key performance indicators like the number of unique visits your website receives, bounce rate, exit rate, which pages are being visited the most, average time spent on site, and more. If you plan on running a paid marketing campaign via Adwords or Bing Ads, you can even use Google Analytics to set up conversion tracking; thus, allowing you to see exactly which keywords paying customers searched to reach your ad.
What other tools do you use to market your small business? Let us know in the comments section below!
Image attribution: https://www.flickr.com/photos/zzpza/
Summary
Article Name
Top Online Marketing Tools for Small Businesses
Description
Regardless of your business' niche or industry, you can benefit from using these online marketing tools and attract more customers.
Author