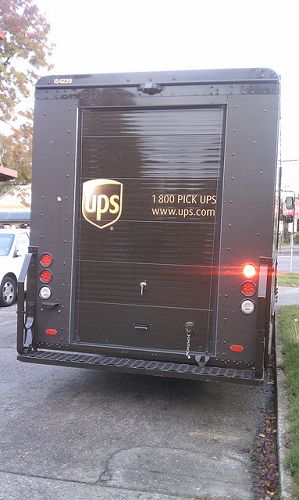 Should I Offer Free Shipping on My E-Commerce Website?
From Zappos and eBags to Target and Wal-Mart, thousands of online retailers offer free shipping. The allure of having a product shipped directly to your doorstep at no additional charge is often enough to entice consumers to make a purchase. But from a retailer's standpoint, you have to weigh the pros with the cons to determine whether or not it's beneficial.
Free Shipping is the Most Sought After Holiday Promotion
According to a study conducted by Stamps.com, free shipping is the single most sought after promotion for the holidays. The Stamps.com team surveyed consumers to determine what type of promotions they prefer the most for the holidays. Not surprisingly, 64% said free shipping, while 26% said discounted shipping, 24% said online sales, 22% said a promo code, and just 14% said a free gift. With the holidays fast approaching, statistics such as these shouldn't be ignored. If you want to capitalize on the multi-billion dollar e-commerce industry this holiday season, consider offering free shipping.
Shoppers May Abandon Shopping Cart Without Free Shipping Offers
The benefits of free shipping offers don't end there. A separate study conducted by comScore found that more than half of online consumers (55%) would be at least "somewhat likely" to abandon their shopping cart if the store did not offer free shipping. Online shoppers today almost expect stores to offer free shipping. When a store doesn't offer this type of promotion, they may choose to purchase the product elsewhere.
Free Shipping Boosts Sales
Free shipping offers may also have a positive impact on sales. comScore cited an internal study in which it found that offering free shipping led to an average increase of sales by 15-20%. If shoppers feel like they are getting something for free — even if it's just shipping — they will be more likely to make a purchase. It's just that simple.
Different Ways to Offer Free Shipping
Of course, there are several different ways to run a free shipping promotion with your online store, one of which is a general "all items ship free" promotion. The downside to this type of offer, however, is that it increases the shipping costs for the retailer; thus, requiring the retailer to raise product prices to make up for the difference. There are several other ways to run a free shipping promotion, however.
An alternative method of promotion is to restrict free shipping to select products and items. This is particularly effective when clearing excess inventory, as it allows retailers to push specific products.
Or you can run free shipping promotions that require a minimum order. Wal-Mart.com often runs a promotion like this, allowing shoppers to receive free shipping when they make a purchase of $50 or more.
Do you think free shipping promotions are beneficial for online retailers? Let us know in the comments section below!
Image attribution: https://www.flickr.com/photos/atomictaco/
Summary
Article Name
Should I Offer Free Shipping on My E-Commerce Website?
Description
In studies, free shipping offers almost always are more popular than other online shopping offers. Is it right for your business?
Author