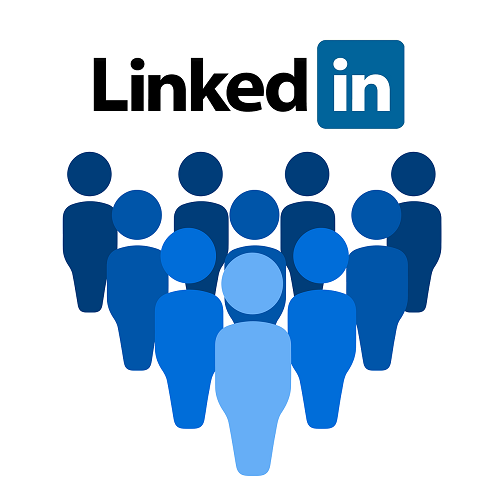 LinkedIn Tips for Small Business Owners
LinkedIn differs from traditional social media networks in the sense that it designed specifically for professionals. As a small business owner, you should maintain an active presence here to grow your brand and attract new clients and customers.
Just follow the tips listed below to maximize your exposure on LinkedIn.
Upload a Professional-Looking Photo
As the saying goes, a picture is worth a thousand words, holds true for social media networks like LinkedIn. Your profile photo is the first thing users will see upon visiting your profile, so make sure it's professional, up to date, and presents yourself in the best manner possible. And remember, the ideal size for LinkedIn profile photos is either 200 x 200px and 500 x 500px.
Include Your Website
Assuming you have a website (and you should), add it to your LinkedIn profile. Without a website listed, potential clients and customers may take their business elsewhere. You can add a website link to your profile by clicking the Edit Profile > Contact Info > Websites > enter the URL into the open field > and then click "Save" to complete the process. I recommend testing the link to ensure it works as intended.
Note: LinkedIn supports up to three website URLs in each member's profile.
Use a Vanity URL
By default, LinkedIn gives its users generic, nondescript profile URLs. While this isn't necessarily bad, it's not good either. By using a vanity URL, such as LinkedIn/in/yourname, you'll present yourself in a more professional manner, which may help to attract new clients.
To set up a vanity URL on LinkedIn, go back and edit your contact Info (see above), and then select the tiny gear icon. Next, click the button labeled "Create your custom URL." Keep in mind that many vanity URLs are already taken, so you may have to append a number or extra letter to your name. Even so, that's still better than using the messy default URLs provided by LinkedIn.
Don't Skip the Summary
Arguably, the single most important element of an effective LinkedIn profile is the summary. This should be a short, concise, straight-to-the-point description about who you are and what you do.
Unfortunately, many users simply add their name along with a list of their jobs and work positions. There's nothing wrong with including this information in your LinkedIn profile, but you should really go the extra mile to connect with your target demographic. Think about with whom you are seeking to connect and write a profile summary that's relevant and engaging to this demographic. A good summary will go a long ways in generating new connections — and that's the secret to having a successful LinkedIn profile.
Have any other LinkedIn tips that you would like to share with our readers? Let us know in the comments section below!
Summary
Article Name
LinkedIn Tips for Small Business Owners
Description
LinkedIn is a powerful social media platform for businesses since it's more geared toward building and maintaining professional relationships than other platforms such as Facebook.
Author