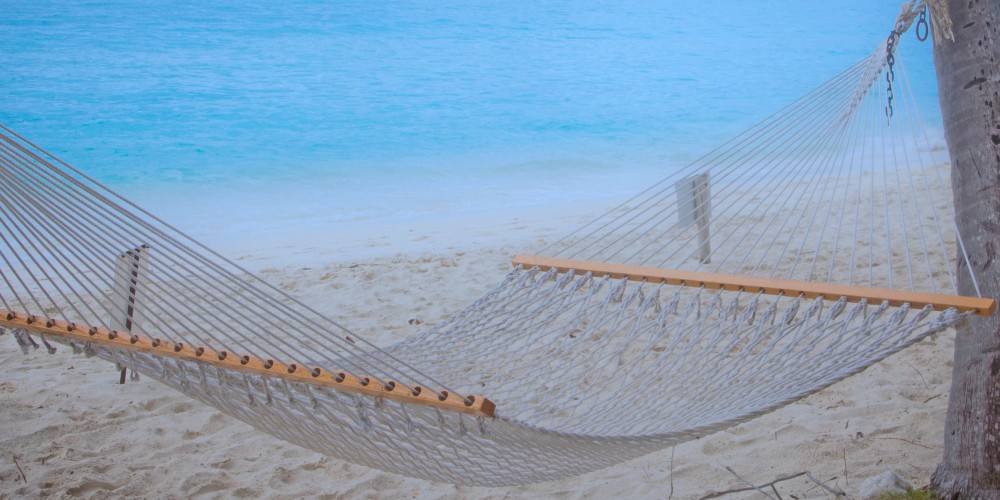 Why Choose Infusionsoft over Other CRMs?
Why Choose Infusionsoft over Other CRMs?
In a nutshell, most other Customer Relationship Management (CRM) systems on the market specialize in one or two aspects of managing business relationships (email management, automated marketing, sales, e-commerce, or relationship management). Infusionsoft is a robust, full-service automation system that includes a multitude of features that do all of the above and more.
Having all of the components necessary for launching or growing your business integrated into one system saves you countless hours and stress. Instead of being mired down in the muck of day-to-day tasks, you can use the time you save to focus on the longer-term, visionary plans for growing your business (or take a real vacation!).
Almost all CRMs allow you to store client and prospect contact information, accounts, leads and sales opportunities in one central location, usually in the cloud so you and your staff can access it from multiple locations and devices. However, since many don't include all of the components of a full-service system like Infusionsoft, you might find yourself using multiple systems. For example, you might use a CRM to manage sales activities, an email marketing system (MailChimp, Aweber) to send newsletters and email, web builder software to create and manage your website, and an e-commerce product for online sales.
Managing multiple systems with multiple login accounts that may or may not play nicely together in the sandbox can chew up a significant amount of time and energy. In addition, important tasks may get overlooked, potentially damaging relationships with clients, resulting in a loss of sales.
We could write a book on how many ways Infusionsoft can benefit your business, but we'll stick to the features that differentiate Infusionsoft from its competitors.
Consultative, One-on-One Training
Infusionsoft is powerful and customizable. Infusionsoft wants its customers to achieve immediate, measurable benefits, so training is required and necessary. This is not an off-the-shelf training program. Infusionsoft's implementation consultants provide a comprehensive training program to ensure you learn how to customize Infusionsoft for your specific business needs.
Infusionsoft offers two training programs, one geared toward creating and implementing a marketing strategy, and the other focuses on creating and automating processes. They refer to these as "Kickstart" packages.
WeDoInfusionsoft.com is an Infusionsoft Certified Partner. We offer full-service implementation. Our implementation consultants will walk you through the entire "Kickstart" training, including:
One-on-one consulting and implementation assistance for the first 30 days
A custom implementation guide to follow for the subsequent 60 days
Analysis of your business' needs and potential challenges
Assistance identifying and implementing features that will most benefit your business
Data import and dashboard configuration assistance
Intuitive, Powerful Marketing Automation
Infusionsoft's marketing automation component is called Campaign Builder and it's a beast (in a good way, like a friendly beast who can haul a 1,000 lb. cart up a mountain, unload items at the appropriate stops, thank customers with sincerity, remember everyone's birthday and cheerfully return to take another load).
Infusionsoft's Campaign Builder is intuitive because it provides a drag-and-drop builder, which you can use to easily create a sequence of events that trigger a variety of subsequent actions. It's a game-changer in the CRM world due to its "flowchart" graphical interface, which makes visualizing each step in a sequence straightforward. Revising or adding steps into a sequence is a quick and simple process.
Here's a simple example: set up an automated campaign for newsletter signups. When website visitors sign up to receive your newsletter, the sequence you build might look something like this:
Visitors automatically receive a confirmation email
If the recipients confirm, they receive a welcome message
If recipients do not confirm after X number of days (you decide), visitors receive a follow-up reminder (one or as many as you decide).
When recipients finally confirm, receive welcome message
Again, this example barely scratches the surface of the types of campaigns you can create for a multitude of purposes, even managing internal processes unrelated to sales, marketing or e-commerce.
Customizable Tagging Features and Accurate Lead Scoring
All CRMs perform similar tasks as far as tracking leads, but Infusionsoft's customizable tagging system and a particularly accurate lead scoring system outperform competitors. Score leads based on customer behaviors, demographics and interactions, allowing you to spend more time following up with hot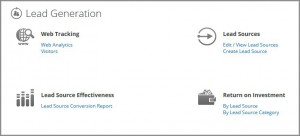 leads that are likely to become customers (and less time following up with people who will never buy).
You can create dozens or even hundreds of tags in Infusionsoft and then apply them to leads (or to just about anything else but that's a whole separate topic). Generate reports with a few clicks to see where your leads are in the process. Infusionsoft also offers a variety of sales tools, making it easy to keep track of all aspects of sales processes. Use Infusionsoft to score leads based on behaviors, demographics and interactions, so you spend more time following up with hot leads that are ready to become customers (and less time following up with people who will never buy).
Integrated E-Commerce Component
Unlike many CRMs, Infusionsoft can save you significant time if you sell products or services online with its integrated e-commerce component. You can sell, receive payments, follow up with new customers or remind customers to complete their shop cart purchase. You can process orders online and/or offline and automate marketing changes based on customer purchasing behavior. Additional features include a storefront, shop cart, online ordering form, automated billing and the ability to process credit card payments.
Integrated WordPress
WordPress is the global leader in online publishing and powers millions of websites. If you already run your website on WordPress or are considering it, Infusionsoft integrates right into WordPress. You can take advantage of dozens of third-party plug-ins to track traffic and add features to your site. Even if you don't use WordPress, Infusionsoft forms can be easily copied and pasted into your website.
A Few More Time-Saving Perks
Infusionsoft is all about saving you time. Additional features include:
Integration with Gmail and Outlook, so no more toggling between browser tabs to view email.
List management and segmentation, where you can create lists based on customer demographics, lead score, and behaviors like email clicks, purchases, and payment history. Easily keep track of every "touch" you have with a customer, including the last conversation or last purchase.
Easy data management that eliminates duplicates and helps you organize contacts.
Simple web building tool, where you can create custom landing pages without a developer's help.
Comprehensive task management tools that allow you to manage and prioritize your appointments, create to-do lists, set reminders for tasks and organize your day.
Infusionsoft Is Worth the ROI
You might hear that Infusionsoft is expensive. It does cost more upfront than many other systems with somewhat comparable features such as automated marketing, sales, and relationship management. However, the return on that investment, for most businesses, is substantial enough to warrant the cost and time. Infusionsoft is worth the investment for many small businesses because it has a proven track record of success.
Infusionsoft is an excellent investment for small businesses that are seriously interested in increasing their revenues and are willing to invest the time and money upfront to save time and increase revenues over the long run.
Summary
Article Name
Why Choose Infusionsoft over Other CRMs?
Description
Most other CRMs on the market specialize in one or two aspects of managing business relationships (email management, automated marketing, sales, e-commerce, or relationship management). Infusionsoft is a robust, full-service automation system that includes a multitude of features that do all of the above and more.
Author