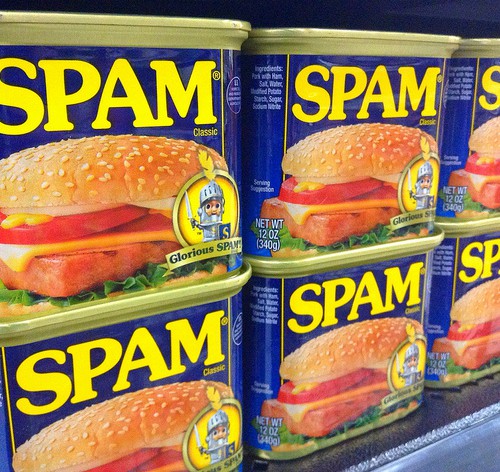 Tips to Avoid Getting Your Emails Marked as Spam
According to a study conducted by the cybersecurity firm Kaspersky Labs, more than 70% of email consists of spam. It's frustrating when your inbox becomes riddled with unsolicited commercial messages, which is why many email providers have implemented spam filters. These filters are designed to automatically catch the majority of spam emails, while allowing users to mark the remaining messages as spam manually.
But what happens when your genuine marketing emails get marked as spam?
While having your legitimate marketing emails marked as spam may seem harmless enough, it can have disastrous consequences on your ability to promote products or services using email. The CampaignMonitor found that email campaigns in which 0.5% or greater emails are marked as spam will be locked, preventing the user from sending additional messages. Rules regarding spam filter rates vary between the different service providers, but the bottom line is that you should keep this number as low as possible.
Read (and follow) the CAN-SPAM Act of 2003
If you haven't done so already, familiarize yourself with the CAN-SPAM Act of 2003. Originally signed into law by y President George W. Bush on December 16, 2003, it is the country's first national standards regarding the way in which commercial emails are sent and enforced. Sending a handful of spam emails isn't just a trivial violation; it's a serious offense that can cost you big bucks. The Federal Trade Commission (FTC) has the authority to fine offenders up to $11,000 per each email violation.
Use a Double Opt-In
What in the world is a "double opt-in" and why should you use it? A double-opt in is used to describe the act of signing up for a newsletter, and then verifying your subscription for a second time via a follow-up email. For instance, you may enter your email address on a website to sign up for its newsletter, at which point the website sends you an email to confirm your subscription. Known as a double opt-in (for obvious reasons), this is a highly effective way to ensure that your subscribers are interested in your emails — and when they are interested, subscribers will be less likely to mark your emails as spam.
Don't Hide the Unsubscribe Link/Button
If recipients are unable to unsubscribe to your email newsletters, they may choose to mark your emails as spam instead. As per the CAN-SPAM Act, all commercial emails must include a visible unsubscribe link. This doesn't mean that you can hide it using manipulative formatting, either. Make your unsubscribe link large, prominent, and easy for recipients for see.
Beware of Spam Words
Most of the major email platforms are designed with spam filters that pick up certain words. Avoiding these words is critical to bypassing the provider's spam filters. Some of the words and phrases commonly associated with unsolicited commercial email includes "pharmacy," "money-baked guarantee," "CLICK HERE," "once in a lifetime opportunity," "government grants," and "free trial." This doesn't necessarily mean that all emails containing one of the aforementioned words/phrases will be marked as spam, but it certainly increases the chance.
MailChimp, an email service used by many small businesses, has a comprehensive list of words to avoid using as well as some formatting tips.
Have any other email marketing tips to avoid spam filters? Let us know in the comments section below!
Summary
Article Name
Tips to Avoid Getting Your Emails Marked as Spam
Description
More than a nuisance, having your legitimate marketing emails marked as spam can be disastrous for a small business. Due to anti-spam legislation, the FTC can fine businesses that don't comply, as well as many email service providers will block senders who are tagged as spammers.
Author