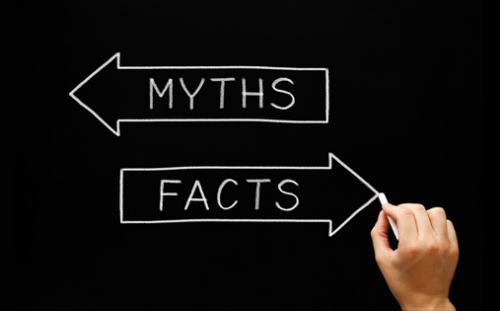 Common Myths and Misconceptions about Email Marketing
Email Marketing Is Too Expensive
Think email marketing is too expensive? Think again. According to the credit bureau Experian, email marketing is 20x more cost effective than traditional media. This is largely due to the fact that you can advertise to the same recipient over and over once you've acquired his or her email address. While TV and radio ads are a one-shot deal, email marketing is an ongoing promotional platform, making it particularly cost effective when compared to other forms of advertising.
Deliverability Rates Aren't Affected By Subject Lines
Subject lines will play a key role in the effectiveness of your email marketing campaigns, including your deliverability rates. This is why it's essential that you A-B split test multiple subject lines, making small changes to see what works and what doesn't. Subject lines consisting of just three words typically yield the highest engagement rates, while most marketing emails' subject lines contain seven words. Again, the only way you'll know whether or not a subject line works is by testing it in your campaigns.
More Images Isn't Better
Don't get me wrong, there's nothing wrong with including an image (or two) in your marketing emails for the purpose of making them more attractive. However, you should use caution to avoid placing too many images in your emails. Emails that are riddled with images are more likely to get flagged as spam; thereby, lowering your deliverability rates. Furthermore, the more images you include in your emails, the larger the file size, which could deter some users from accessing them. Stick with a few, well-optimized images to ensure a high rate or deliverability as well as a small file size.
Time of Delivery Doesn't Matter
The date and time when your marketing emails are sent DOES matter. If you send them early in the morning or late at night when few of your targeted recipients are available, they may go unseen. This doesn't necessarily mean that they will get flagged as spam, but rather other emails will come in after them, burying them in the recipients' inbox where they remain unopened. To prevent this from happening, it's recommended that you send your marketing emails when your target audience is home, which is usually between the hours of 5-9 PM.
Call-To-Action Should be Above the Fold
In some cases, placing the CTA above the fold will prove useful in boosting conversions and/or sales. In other cases, however, it may have a negative impact by discouraging users from taking action. Feel free to experiment with different CTA placements, placing it above the fold in one variation and below the fold in another. You may also want to try using two or more CTAs, as this has proven effective in boosting sales for many email marketers.
Did we leave out any other email marketing myths? Let us know in the comments section below!
Summary
Article Name
Common Myths and Misconceptions about Email Marketing
Description
Email marketing is a very effective way to promote products and services for your business. Here we debunk some of the myths.
Author