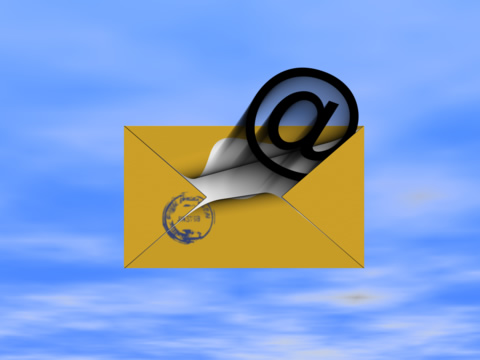 5 Ways to Collect and Harvest Email Addresses
Email marketing remains one of the most effective ways to promote your products or services. According to Experian, it's 20 times more cost-effective than other forms of advertising, attesting to its benefits. But email marketing only works if you have a large list of subscribers; otherwise, your marketing emails will go unseen.
So, how can you encourage more people to sign up for your email newsletter?
Create a Signup Form on Your Website
Let's first go ahead and discuss the most obvious way to collect email addresses: create a newsletter signup form on your website. Once this form has been created, visitors can submit their email address to receive your marketing emails. In most cases, this will attract the bulk of your subscriber base, so make sure your newsletter form is clean, concise, and matches the rest of your website.
Tip: if you are using Infusionsoft, check out this article for instructions on how to create a brilliant newsletter signup form for your website.
Create a Signup Form on Your Facebook Page
You can always post a direct link to your newsletter signup form on your Facebook Page's Timeline, but a better solution is to create a custom tab featuring the actual signup form. While logged into your Facebook account visit https://developers.facebook.com/apps and select Settings > Basic > Add Platform > Page Tab and follow the instructions. The great thing about using a Facebook Page tab signup is that all email addresses are sent directly to your subscription database. This eliminates the need to transfer your email addresses from Facebook to your primary mailing service.
Offer Incentives
Of course, you can also attract more email signups by offering subscribers some type of incentive. This doesn't necessarily have to be a free iPad or some other high-dollar gift, but rather think about what your subscribers are interested in and offer them something that's meaningful and relevant. If operate an e-commerce website that sells cooking supplies, for instance, then perhaps you can offer your subscribers a free recipe e-book. It won't cost you anything (other than the time required to produce the e-book), but it's sure to attract some new subscribers.
Include Newsletter Signup Link in Checkout Forms
A fourth technique to acquire new email signups is to include the newsletter link in your website's checkout form. Many online retailers use this strategy, automatically checking "yes" to their newsletter signup forms in customer checkouts. So when a visitor purchases a product or service on your website, he or she will automatically be subscribed to your newsletter unless they untick the box.
Email to a Friend Link
When crafting your marketing emails, be sure to include an "email to a friend" link somewhere in the body. If a subscriber enjoys receiving your emails, he or she can click this link to share it with a friend. Hopefully, this friend will also enjoy your emails, and they'll do the same by also clicking the link to share your emails.
How do you collect email addresses for your email marketing efforts? Let us know in the comments section below!
Summary
Article Name
5 Ways to Collect and Harvest Email Addresses
Description
Collecting email addresses from current and prospective customers is crucial to email marketing, which is a big part of a successful marketing campaign.
Author